THE JAPAN SKI SEASON 2022-2023
2022-23 may have been the most anticipated Japan ski season ever. The country closed its borders early in the pandemic bringing an abrupt end to the 2019-20 season and it remained fully closed to international tourism throughout the winters of 2020-21 and 2021-22. Reopening was widely expected for the Japan ski season 2022-23, but it was a little close for comfort as we were kept waiting until October 2022 for Japan border opening, just over one month before the big ski resorts were scheduled to open. Consequently this winter has been a wonder to behold for anyone interested in skiing in Japan, brining a smooth return of international visitors and incredible snowfall. The stage is now set for the Japan ski season 2023-24 to be the biggest and best yet! As trusted Japan ski specialists for the past 15 years with team members based locally in both mainland and Hokkaido ski areas, Japan Ski Experience is here to answer all your questions. Now that the 2023-24 early bird booking season has opened, we are here to help you find the best deals, and bundle accommodation with guest services to create the perfect Japan ski package. Read on to find out when you can ski in Japan, the pros and cons of visiting over various stages of the Japan ski season, and our top tips on when is best to best to visit for you!
WHEN IS THE JAPAN SKI SEASON?
Located in the northern hemisphere, Japan ski season dates fall between November and May, with main dates being December to March. The northernmost ski areas are usually the first to open with the Niseko ski season usually starting in the last week of November. Because Hokkaido receives abundant snowfall even at sea level, when winter arrives the ski season starts with a vengeance, with just a couple of dumps typically being all that is needed for whole resorts to open. On the mainland, the start of the Hakuba ski season is often more gradual, with top lifts opening from around late November, and full opening perhaps not taking place until around mid-December. For this reason, Hokkaido is often the best bet early season.

We are often asked how long the ski season in Japan lasts. While in major ski areas, the season usually lasts in some form until May, the question of when it is worth visiting depends on what you are looking for from your skiing holiday in Japan. For the likelihood of powder snow conditions, it is really best to stick to the peak season. If you are happy to trade powder for bluebird days, empty runs and warmer weather, then usually we would recommend visiting up until early to mid-April when you can also benefit from great deals on accommodation, together with lower lift pass prices and empty runs. We will review each stage of the Japan ski season in more detail below, and hope to provide you with the information you need to decide when is the best time to visit for you.
THE JAPAN SKI SEASON BROKEN DOWN
TOP TIPS ON WHEN TO SKI IN JAPAN
When is the best time of the Japan ski season to plan your trip will depend on what you are looking. Here are our top tips…
FOR POWDERHOUNDS

If you want to stack the odds of bottomless powder with every turn in your favour, head to Niseko or Rusutsu between early January and mid February.

FOR PISTE LOVERS

Piste lovers might want to head to Hakuba where heavenly groomers and great snow cover can be expected into April, well beyond peak Japan ski season dates.

FOR LAST MINUTE BOOKERS

If you can book last minute, take advantage of early December or spring snow dumps that create amazing conditions with empty runs and low prices.
JAPAN SKI SEASON REGIONAL VARIATIONS
Located on Japan's northernmost island of Hokkaido just East of Siberia, Niseko is renowned for being cold. While in summer months, the fresher air is a welcome change from the heat and humidity of mainland Japan, in winter the whole island freezes and snowfall is plentiful even at sea level. Persistent cold temperatures throughout the peak Japan ski season also mean that
Hokkaido ski resorts
such as Niseko and Rusutsu don't typically suffer from freeze thaw. This not only leads to relatively stable snow conditions, but also means the snow stays light and dry. Many people find skiing in Hokkaido more comfortable than milder, wetter climates.
Typically the Japan ski season starts earlier in Hokkaido than it does on Japan's mainland of Honshu due to its northern location. In Hokkaido it is common for snowfall to begin in October with ski areas being fully open by late November and staying open until May. Although some people may be put off by the longer journey from Tokyo to Niseko which requires an internal flight, compared with the overland journey to Hakuba, if you are visiting early in the season you may be more likely to experience good snow conditions. It is also true to say that during peak Japan ski season Niseko weather conditions are amongst the most reliable in the world making western Hokkaido the true powder mecca. We say Western Hokkaido, because it is the winds from Siberia that cross the Sea of Japan which dump the huge quantities of light powder snow, and they do so in much higher quantity when they hit the land in the West than they do once they've ventured further East. Therefore more central resorts such as Furano may experience the same cold conditions and renowned Hokkaido snow quality, but with a lower quantity of snowfall.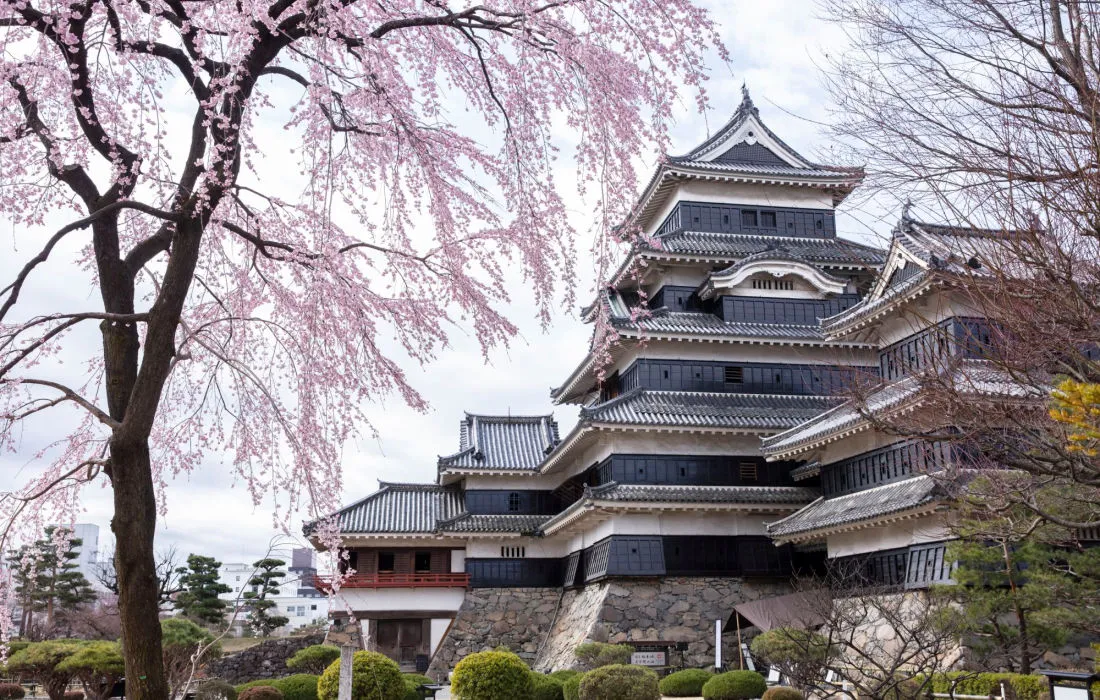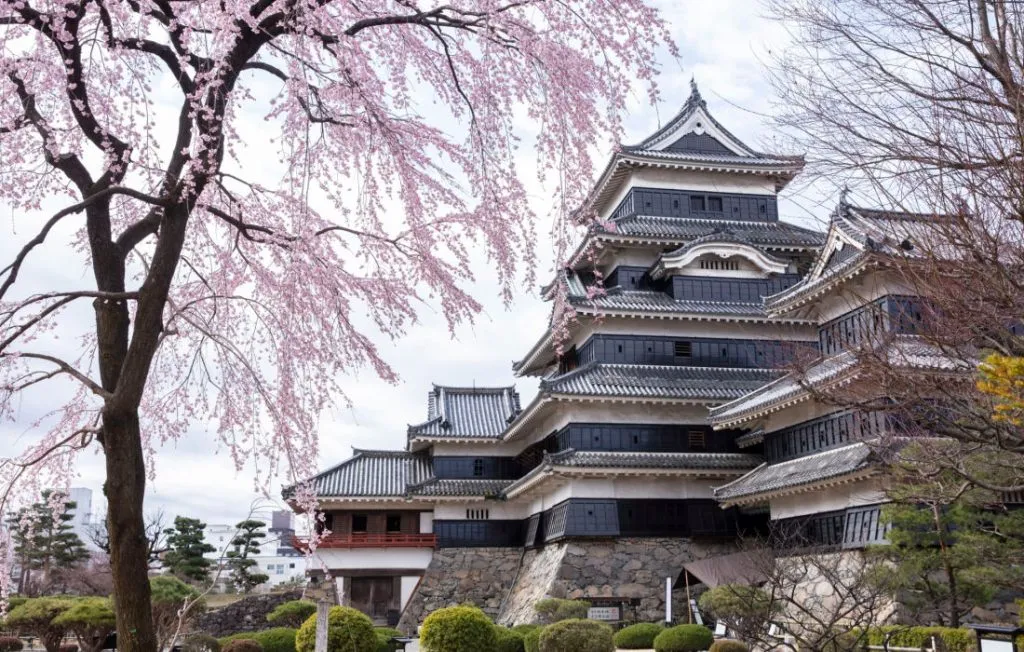 Japan's mainland of Honshu unsurprisingly experiences more varied weather conditions. Even in the winter much of Honshu, including Tokyo, is bright and sunny with a moderate climate and absence of snow. In the mountains however, especially towards the Western side of the island where Hakuba is located, weather is characterised by abundant snowfall and temperatures cold enough to create excellent conditions for skiing and snowboarding. With higher elevation of mainland ski areas such as Hakuba creating a bigger difference in temperature from the top of the mountain to the bottom, the Japan ski season can take longer to transition, meaning the season starts and ends more gradually. It can take longer for resorts to fully open, but can can also last longer into spring, with Hakuba Valley offering wonderful spring skiing until around mid-April, when you can combine skiing with wonders such as snow monkey visits and cherry blossoms viewing! With spring also offering great value for money, we recommend treating yourself to a luxury ski in ski out experience and enjoying blue skis and ski views from your balcony.
For more advice on when in the Japan ski season is best to visit for you, get in touch with our dedicated team! And of course, spring is the time of year when Niseko early bird and Hakuba early bird offers first become available, which is the best chance to book great Japan ski deals for the following winter! If you're not yet sure which resort you want to visit, we've provided provided a head to head comparison of Japan's best resorts for you!
GET IN TOUCH
DONE
2023-24 EARLY BIRDS OPEN
Niseko and Hakuba bookings have now opened for next season, with discounts of up to 30% for a limited time only!