Book Furano Accommodation
You cannot beat Furano accommodation for its quality of ski in ski out hotel and apartment complexes. A range of properties are on offer, including, the renowned Furano Prince Hotel and New Furano Prince Hotel, and the stunning new apartment complexes, Fenix Furano and Fenix West. There are also a range of modern self-contained apartments, chalets and ski lodges. Upon receiving your enquiry our experienced Hokkaido team will soon be in touch to personally recommend the best Furano accommodation available for your family or group.
Ben has been in Japan for coming up to 20 years, and with most of that time spent in Hokkaido leading Japan Ski Experience, he is the ultimate Furano accommodation specialist.

BEN THORPE
Director / Hokkaido Area Manager
Duncan lives in Hokkaido and regularly visits accommodation in Furano to keep up to speed with developments. Duncan is a helpful, friendly and diligent team member.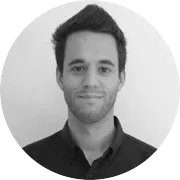 DUNCAN MANSER
Hokkaido Area Assistant Manager
Browse Furano Accommodation
DONE
2023-24 EARLY BIRDS STILL ON
Niseko and Hakuba bookings have now opened for next season, with discounts of up to 35% for a limited time only!