NISEKO SKI DEALS
People often ask if Niseko is expensive, and the good news is that the low yen and excellent Niseko deals on offer have helped to keep it affordable. With incredible early bird offers on popular accommodation, the best Niseko deals are to be found in the spring and provide up to 30% off regular rates. Japan Ski Experience are independent specialists and this allows us to recommend the best deal on Niseko accommodation for your group. We have more than 15 years experience working with accommodation and resort service providers throughout the resort, and as our specialised Niseko team can provide all the advice you need. Our service, which has been so valued by our previous guests, comes without any costs to you and our best price guarantee ensures our Niseko deals cannot be beaten! To save time browsing, just submit an enquiry and our team will be in touch personally to recommend the best Niseko ski deals for your stay, and add resort services to create a tailor made Niseko ski package.
ENQUIRE NOW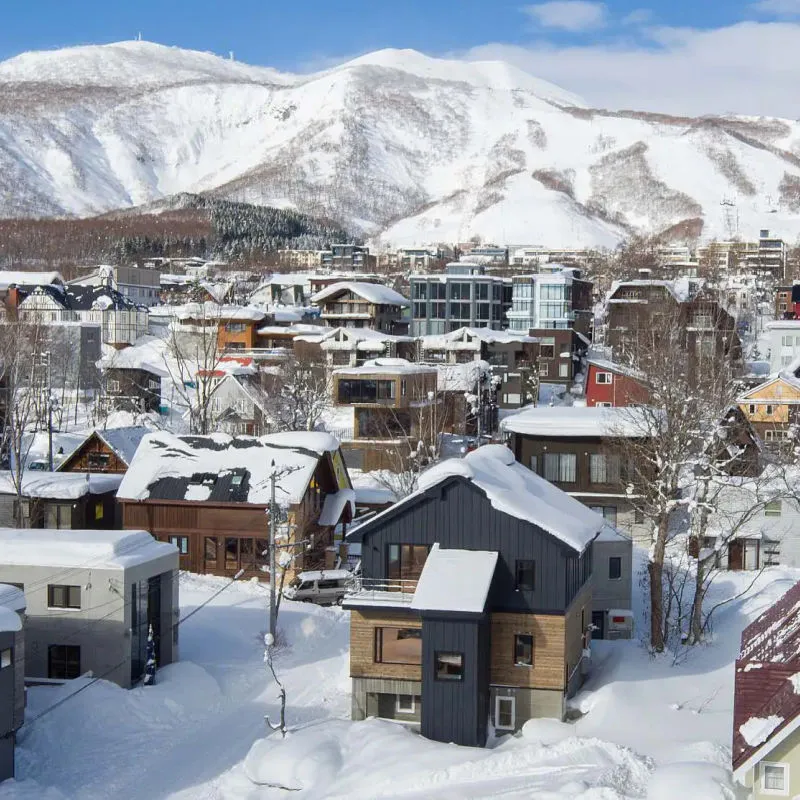 Bennet C
Apart from the great recommendations provided JSE were great communicators making the whole process easy from start to finish. It was nice to receive some good old fashioned customer service.
Posted March 2023
Ricky Y
I have such a great experience for my first ever Japan ski trip. Japan Ski experience company has done a fantastic job to hire such a great team. Just to name a few team members I dealt with - Sarah, Justine, and someone from Guest service... all made my trip an awesome one that I will go back again and use Japan Ski Experience for accommodation, lift pass, lesson bookings.... Super awesome and high recommended. Also a big Thank You to the team. You all did a fantastic job to help customers like me.
Posted March 2023
Stanley C
I had the pleasure of working with Sarah and Diana through the entire process of planning my travel. They were extremely helpful and thoughtful in asking questions and responding to any queries that I had, Even at odd times during the day they were quick and responsive to my questions. The property they recommended was absolutely stellar and I would not hesitate to rebook it through Japan Ski Experience again. Absolutely stellar customer service, I'd give it more than 5 stars but unfortunately that's as high as I'm allowed to go!
Posted March 2023
Anthony B
I had the pleasure of booking a ski holiday to Japan with Ben and his team at Japan Ski Experience. From my initial inquiry, it was clear that the team had an immense knowledge and passion for the country and its ski resorts. The level of customer service I received was outstanding. Ben took the time to understand my individual needs and tailor the perfect ski holiday for me. He was always available to answer any questions I had throughout the booking process and provided me with detailed advice and information on the different resorts and activities. The attention to detail was impeccable. Ben and his team put together a comprehensive itinerary that included all the necessary transfers, accommodation, and ski passes. They also arranged for a ski instructor and guide to meet us on arrival to help us get the most out of our holiday. I will definitely be booking with Japan Ski Experience again in the future, as the level of service and attention to detail was exceptional.
Posted March 2023
Lennard C
Very good experience dealing with Sarah, prompt and efficient with answering all my queries. Our ski experience at the Wadano Forest Hotel was seamless.
Posted March 2023
Holli M
Very responsive for any questions and issues we had. Great team, thank you!
Posted March 2023
2023-24 NISEKO EARLY BIRD DEALS
We are delighted to confirm that most properties in Niseko have now opened bookings for the 2023-2024 ski season with spectacular early bird discounts available for a limited time only. As independent specialists Japan Ski Experience works with Niseko's best service providers to bring you the widest range of accommodation and the best discounts available. You can find below the 2023-24 deals released so far and please note that this is just a summary for your information. Detailed booking conditions apply are available on enquiry. Discounts can be withdrawn at any time prior to booking.
NB: the quickest and most effective way to book is to submit an enquiry and let our team find the best deal for you!
BRAND NEW DEALS ON NISEKO LUXURY
Brand new 20% discounts were announced on 3rd April 2023 on some of Niseko's most prestigious accommodation, available for a limited time only. Blackout dates apply. Enquire soon due to popular demand!
20% Peak and 30% Off-Peak Niseko Deals
Huge savings on some of Hirafu's favourite accommodation until 31st July. Save 30% over early season and spring dates and 20% over peak dates, with the exception of Christmas and New Year holidays.
30% DEALS ON NISEKO APARTMENTS
Two of  Upper Hirafu's most popular apartment complexes are offering 30% early bird deals up to 31st July. The offer does not apply over festive and new year holidays. These properties will be available to book from 24th March 2024. Enquire now and we will send you a quotation.
20-30% DEALS ON NISEKO TOWNHOUSES
Save 30% over spring and value seasons, and 20% over peak dates. The offer does not apply over festive and new year holidays. These properties will be available to book from 24th March 2024. Enquire now and we will send you a quotation.
15% DEALS ON DESIGNER APARTMENTS
Save 15% on stylish and central Hirafu apartments and penthouses. The deal does not apply over festive and new year holidays. These properties will be available to book from 24th March 2024. Enquire now and we will send you an early bird quote.
Muse

Muse Niseko are stunning central Hirafu apartments with a modern Japanese flair and iconic Youtei views.
15-20% OFF NISEKO VILLAGE LUXURY
Renowned ski in ski out Niseko Village hotels and the sumptuous Kasara are currently offering excellent discounts for bookings before 30th June with full payment required by 25th July.
Green Leaf Hotel

Renowned ski in ski out Green leaf hotel with incredible indoor and outdoor onsen is now offering 15% off (blackout dates apply).

Kasara Townhouses

Kasara 3 bedroom townhouses offer an exclusive Niseko Village retreat, with up to 20% off early bird bookings.

Hinode Hills

An exciting new Niseko Village ski in ski out condominium hotel, Hinode Hills now has 15-20% early bird discounts available!
10% OFF ALREADY GREAT PRICES!
Get exceptional quality, customer service and value for money staying at these popular accommodations. Full payment is required by 30th June for this Niseko deal.
QUALITY AND VALUE FOR MONEY IN HIRAFU
If you are looking to stay in Hirafu Village, quality and value for money can be hard to find! But these excellent value properties, with 20% discounts available across all dates until 31st July should do the trick! Discounts are also available over peak holiday dates, but are likely to book up very fast.
10% Deals on Niseko's most Luxurious Chalets
Spacious and sumptuous chalets able to accommodate large groups and families are among the most sought after types of accommodation in Niseko. These chalets are among Niseko's most desirable, and are available with a 10% discount until the end of June.
HOW TO FIND THE BEST EARLY BIRD DEALS
Let our Niseko team check availability and get back to you with the best Niseko deals for your stay.
Book accommodation now and we will offer resort services closer to travel, creating a tailor made Niseko ski package.
We look forward to hearing from you and helping you plan your dream Niseko ski holiday!
SUBMIT A NISEKO EARLY BIRD ENQUIRY
DONE
2023-24 EARLY BIRDS OPEN
Niseko and Hakuba bookings have now opened for next season, with discounts of up to 30% for a limited time only!