Book Hakuba Accommodation
Our specialised team takes pride in helping clients find the best Hakuba accommodation for their stay and sourcing the best deals available. Hakuba is a sprawling valley with vast terrain. The journey from Tokyo to Hakuba is convenient due to Hakauba's location in the Japanese Alps on the mainland of Honshu. Hakuba is made up of 10 resorts, from large, renowned international ski areas, to hidden gems. Because the Valley covers such a large area, there are a number of different bases rather than a single hub. This makes getting the right advice crucial to finding the perfect accommodation in Hakuba. Our team will not only advise you on the best place to stay in Hakuba, but can add all the resort services you need and provide a comprehensive itinerary, to make planning your holiday easier than ever.
Having spent 17 winters in Hakuba, Sarah brings vast vast local knowledge and experience of Hakuba accommodation to the JSE team. A great example of Sarah's expertise is provided in this article she wrote for Japan National Tourist Organisation.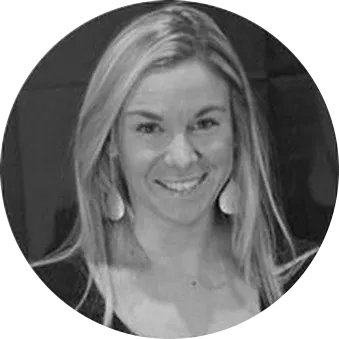 Sarah Mulholland
Hakuba Area Manager
Justine moved to Niigata in 2004 and joined the JSE team in 2011. Justine has spent years in Hakuba acquiring local knowledge, and her client focused approach ensures Hakuba accommodation and resort services bookings run smoothly.
Justine Anbeek
Director / Business Manager
We are thrilled to welcome Tarsha to the JSE Hakuba team where, after 5 winters of managing a hospitality venue in Happo Village, she utilises her love of the resort and local knowledge to ensure our guests get the most from their stay in Hakuba.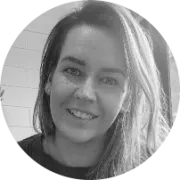 Tarsha Autio
Hakuba Travel Consultant
Browse Hakuba Accommodation 2023-2024
New Accommodation in Hakuba
Japan Ski Experience works alongside the best Hakuba accommodation providers. Every Japan ski season, as more spectacular Hakuba ski properties are built and renovated across the valley, we add them to our portfolio. Here are the additions from recent years, and since international guests have not been allowed to visit since the 2019-20 ski season, most of these are yet to be discovered!
Hakuba Platinum

Hakuba Accommodation 2023-24

Bringing modern luxury to the foot of Goryu ski resort, Platinum is one of a kind Hakuba accommodation. The three bedroom apartments have been designed to satisfy the most discerning of guests, with designer interiors, large bathtubs, comforting fireplaces and oversized windows, premium access to Goryu and Hakuba47 has never held so much excitement.

Happo Slopeside Apartments

Hakuba Accommodation 2022-23

Located at the foot of Hakuba's largest ski resort, Happo Slopeside Apartments were an exciting addition to our Hakuba accommodation portfolio for the 2022-23 ski season. With sleek modern interiors and all the amenities you would expect from a deluxe new property, Happo Slopeside is quickly becoming one of the most sought after ski properties in Hakuba!

Grand Phenix Hakuba

Hakuba Accommodation 2022-23

Grand Phenix is an exciting new Hakuba accommodation complex in Happo One. Offering light, spacious, luxurious apartments across 3 and 4 bedroom units, with oversized rooms, large baths and supreme comfort, Grand Phenix provides larger groups and families an exclusive opportunity that is a rarity in the traditional Japanese Happo Village.

Hakuba Amber Resort

Hakuba Accommodation 2022-23

A beautiful new resort complex located in the quiet, scenic area of Misorano, and a stones throw from the bustling district of Echoland with all the restaurants, retail and après ski opportunities that it has to offer. Amber Resort's 2 and 3 bedroom Hakuba chalets provide all the contemporary luxury comforts you could be looking for on your ski holiday in Japan.

Roka Apartments

Hakuba Accommodation 2022-23

Luxurious new Hakuba accommodation located at the foot of the Happo slopes with ski in ski out access, this exciting new addition to our portfolio features a stunning 5 bedroom penthouse together with 2 and 3 bedroom apartments. With ski hill views and all the modern conveniences you could be looking for, spoil yourself at Roka apartments this winter!

The Castle

Hakuba Accommodation 2022-23

Aptly named, The Castle is an impressive 8 bedroom, 9 bathroom private Hakuba chalet where up to 16 guests can stay in supreme comfort. Featuring a games room with a pool table, large groups of friends and extended families will feel right at home in this landmark Echoland Hakuba accommodation.

The Happo

Hakuba Accommodation 2022-23

A long standing favourite, Hakuba Springs, is now offered refurbished and rebranded as The Happo! Located right in the middle of Happo Village, this favourite among classic Hakuba ski accommodation ticks all the boxes for guests looking for a central base at the foot of Hakuba's largest ski resort with onsite onsen. The Happo retains the Japanese character of Hakuba Springs with fresh modern interiors.

Akamatsu House

Hakuba Accommodation 2022-23

Akamatsu is a 4 bedroom house which combines a high level of functionality with elegant interiors. Conveniently located in Echoland, and with its own parking and ample storage space, Akamatsu is the perfect Hakuba accommodation for large groups and families with a sense of adventure to relax and unwind after a day on the slopes!

Wadano Hill Chalet

Hakuba Accommodation 2022-23

Wadano Hill Chalet, created by local company Fusion Homes, achieves the perfect balance of Japanese design and Western comfort. Located just 500 meters from the Sakka chairlifts of Happo One, this luxurious chalet exemplifies modern Happo One Hakuba accommodation in the scenic surroundings of Wadano Forest.

Firefly Apartments

Hakuba Accommodation 2022-23

Firefly apartments are 2 bedroom, 2 and a half bathroom modern self-contained Hakuba accommodation  situated in the popular Echoland district, renowned for its excellent dining experiences. As each bedroom can be configured as a king or two twins, and each have their own ensuite, the apartments are ideally suited for 2 couples travelling together, or a family with children.

Haus Yuki

Hakuba Accommodation 2022-23

Offering extraordinary warmth and character, this 3 bedroom chalet is the perfect Hakuba accommodation for groups and families seeking a cosy place to retreat after a day on the slopes. Conveniently located in Misorano, Haus Yuki is close to Echoland and Happo 47 ski resort.

Blue River Chalets

Hakuba Accommodation 2022-23

Blue River Hakuba Chalets are modern 2 bedroom chalets conveniently located in a quiet nook, but close enough to enjoy the action! Floor to ceiling windows let in an abundance of natural light and allow up to 6 guests to enjoy huge dumps of snow from inside their Hakuba accommodation as well as on the mountain. There is no sight quite like it, after all!

Echo Rocks

Hakuba Accommodation 2021-2022

Echo Rocks is one of the most exciting Hakuba chalets to have been built in the past couple of years, featuring 5 bedrooms (4 + a maid's room), extraordinary space, clean cutting edge design and expansive views of Happo One and the surrounding Hakuba scenery. Echo Rocks also comes with a private vehicle for ease of access to all of Hakuba's 10 resorts.

Hakuba Mahoroba

Hakuba Accommodation 2021-2022

Spacious and luxurious brand new 3 bedroom apartments each set over 2 stories, located in Hakuba's renowned restaurant district, Mahoraba is an exciting new addition to our Hakuba accommodation portfolio. Guests are also spoilt by the convenience of an onsite restaurant, Menya Marutama which serves soba and ramen noodle dishes.

Hokujo

Hakuba Accommodation 2021-2022

Supremely comfortable, this Hakuba Misorano 3 bedroom chalet is a great retreat for groups and large families to relax after a day on the slopes. With a sophisticated design and natural wooden features throughout, Hokujo is a supremely comfortable choice of Hakuba accommodation.

Gravity

Hakuba Accommodation 2020-2021

A brand new luxury 3 bedroom chalet located in a quiet area, but not far from the hustle and bustle, Gravity is for guests looking to be spoiled at their Hakuba accommodation! Built over 135sqm and set across 2 storeys, Gravity epitomises spacious, contemporary design. High ceilings and large windows allow guests to take in the full beauty of the surrounding scenery.

Kairos by the Mountain

Hakuba Accommodation 2019-2020

Set over 135 sqm and 2 storeys, Kairo by the Mountains is another impressive 3 bedroom Hakuba chalet. Guests will love the abundant use of wood on floors, ceilings and walls which compliment the surrounding natural beauty revealed by oversized floor to ceiling windows. The traditional Japanese wooden bath will provide the perfect relaxation for tired muscles after a day on the slopes!

Shizuku Villas

Hakuba Accommodation 2019-2020

Shizuku Villas provide luxury 3 bedroom Hakuba Happo One accommodation in a quiet, forested area. A 10 minute walk to the lifts and a 15 minute walk to the centre of Happo Village, guests can enjoy the benefits of both seclusion and convenience. This tranquil Hakuba accommodation makes the most of the surrounding natural beauty with picture perfect windows and ofuro baths overlooking scenic forest in each villa.
DONE
2023-24 EARLY BIRDS STILL ON
Niseko and Hakuba bookings have now opened for next season, with discounts of up to 35% for a limited time only!