Hakuba, Japan
Famous for hosting 1998 Winter Olympics events, Hakuba is located in the spectacular Japanese Alps. The journey from Tokyo to Hakuba takes around 3-4 hours, making it easily accessible for international travellers. Often compared with Niseko, Hakuba offers a larger ski area and is famous for great snow, big mountains, hot springs, cultural experiences and the chance to visit snow monkeys. Hakuba comprises 10 ski resorts with terrain suited to all level of skiers and snowboarders, from beginners to experts. With towering alpine peaks and an incredible range of accommodation, Hakuba Valley is a must visit destination.
READ MORE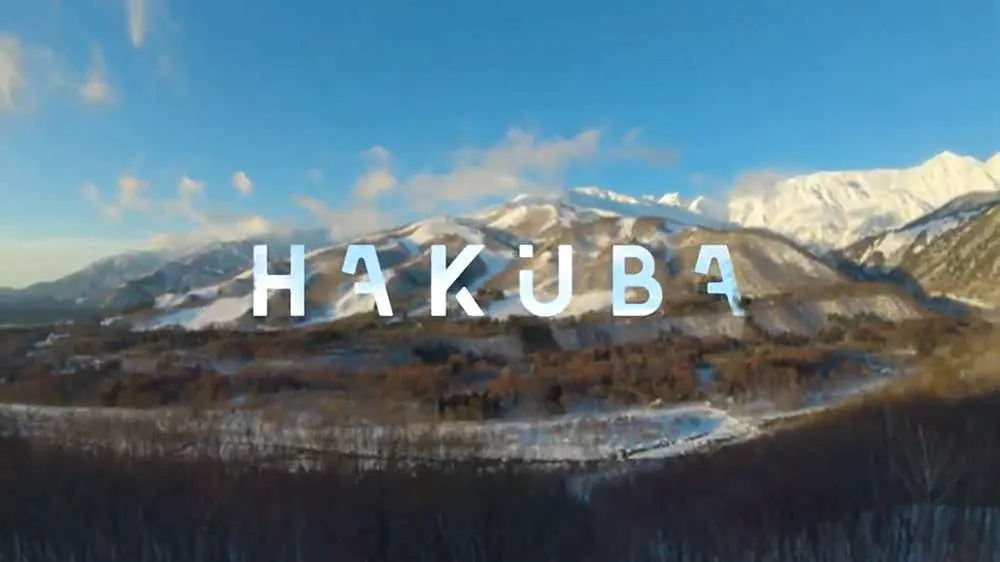 10 Hakuba Ski Resorts
With seemingly endless ski terrain, lots of different village areas to explore and a rich cultural experience to indulge in, Hakuba ski resorts offer a snow holiday experience like no other! Here they are listed, not in order of size or importance, but from South to North along the valley.
Why Choose Hakuba
Hakuba is the ultimate Japan ski holiday destination for anybody looking for vast and diverse terrain, spectacular Alpine scenery and great snow! Since it comprises 10 resorts, Hakuba is one of the most extensive ski areas in Japan, offering something for everyone, from steep and deep to mellow groomers.  There are numerous ski villages you can choose from in Hakuba; if you are looking for a buzzing international ski town where you will be surrounded by amazing restaurants, après ski and have good connections to all resorts, head for Echoland, if you're looking accommodation within a stone's throw of Hakuba's biggest resort, head to Wadano, and if you want old school Japanese charm, stay at a more off the beaten track resort like Tsugaike. Given its location in the center of mainland Japan, Hakuba also offers the chance to explore! Visit the snow monkeys, head to Matsumoto Castle for the day, or experience Nozawa Onsen fire festival!
Given Niseko's earlier rise to fame as an international ski resort, Niseko and Hakuba are inevitably compared, but could hardly be more different! Mt. Niseko Annupuri is a single mountain which hosts all 4 Niseko United resorts the highest of which is 1,200m. Hakuba ski resorts however are spread throughout a long valley and while a few are interconnected, most are independent ski areas. You can choose whether to stay in one area where you can walk to the lifts and restaurants, or to travel to a different resort each day. In terms of snow, while Honshu cannot compete with Hokkaido in terms of consistency of light dry powder, Hakuba's location on Western Honshu also means an abundance of snowfall and its high altitude with runs starting above 1,800m ensures reliable conditions. This combination often means incredible deep powder snow, with all the benefits of being based in the cultural heart of Japan! Late season, we would even suggest you might experience better snow quality skiing in Hakuba than Niseko!
What's New in Hakuba
From spectacular new luxury properties to the emergence of smaller, lesser known Hakuba ski resorts, a lot has been going on in Hakuba Japan over the past few years. We hope you might make it over this winter to check it out for the first time since the pandemic, but if not, here's the lowdown!
New Hakuba Accommodation

Luxury apartments, oversized chalets and more

The Hakuba accommodation boom hasn't slowed down while international visitors have been away. From ski in ski out Happo One properties like Roka Apartments, to an explosion of large, luxury, private chalets in Echoland such as Gravity, Echo Rocks and The Castle, and the beautiful Hakuba Amber Resort in Misorano, there is more choice than ever!

Hakuba Mountain Harbour

Spectacular Viewing Area & City Bakery at Iwatake Ski Resort

Not a brand new development, Hakuba Mountain Harbour opened for the 2018-19 ski season, but with Japan's borders closed since 2020, most international visitors won't have made it over there yet. Iwatake ski resort is a fantastic ski area with amazing groomed runs and spectacular scenery, so this Hakuba Valley viewing area and City Bakery provide the perfect excuse to go and check it out!

Snow Peak Land Station Hakuba

Retail, Restaurant, Starbuck, Tourist Info & Events

An inspiring architectural achievement, Snow Peak Land Station Hakuba adds to an already impressive retail line up in Hakuba and provides the sort of space that helps to define a world-class ski area. Offering first class facilities and tourist information while providing spectacular vistas of the surrounding Hakuba Valley scenery from the glass structure, this venue will be an exciting place to visit on your next Hakuba ski holiday.
HAKUBA HOLIDAYS
Japan Ski Experience are Hakuba ski resort specialists offering a broad range of Hakuba accommodation and resort services together with the best early bird deals available. Book with us for the best customer service and expert local advice, from your first enquiry until you arrive home from skiing in Hakuba.
GET A HAKUBA QUOTE
DONE
DEALS STILL AVAILABLE
It's not too late to book for winter 2023-24, with discounts of up to 40% on accommodation in Niseko, Hakuba, Rusutsu and Furano!