Jigokudani monkey park, nestled in the mountainous region of Nagano, is home to a very unique troop of wild Japanese macaques, more commonly known as Japan snow monkeys. In recent years, these fascinating animals have featured as the subject of numerous travel and wildlife documentaries highlighting their unique habits and displaying their photogenic quality.
There's no doubt that Japanese snow monkeys have become world famous and with growing numbers of international visitors to the area, Jigokudani monkey onsen has become a highlight of any visit to Japan.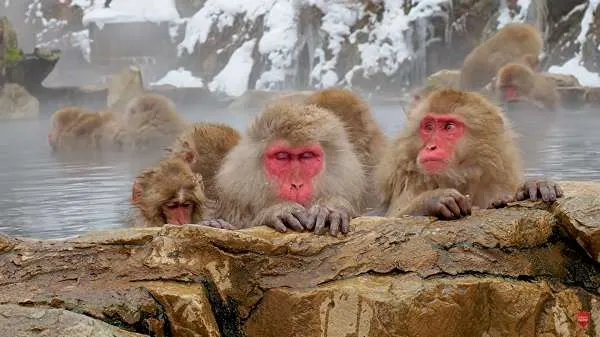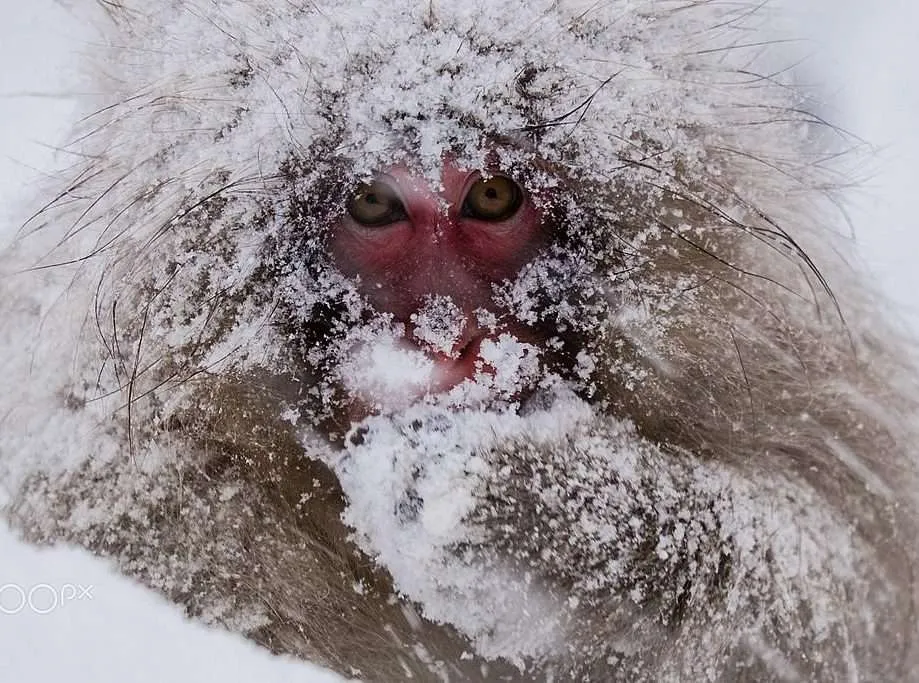 Japanese Macaque
Japanese macaque is the species which has come to be known as Japan snow monkeys. They are found in almost all parts of Japan, except for the furthest north island of Hokkaido. The northern parts of their habitat typically receive a lot of snow during winter time. There is no other species of monkey which lives so far north and survives in such a cold climate, making them very unique in character. In fact, these monkeys can survive in temperatures as cold as -20C.
With human-like expressive faces and eyes, Japanese macaque has grey/brown fur, red faces and short tails. With a lifespan of around 22 – 27 years, female Japan snow monkeys typically weigh 8.4kg, while males are significantly larger, weighing in around 11kg.
READ MORE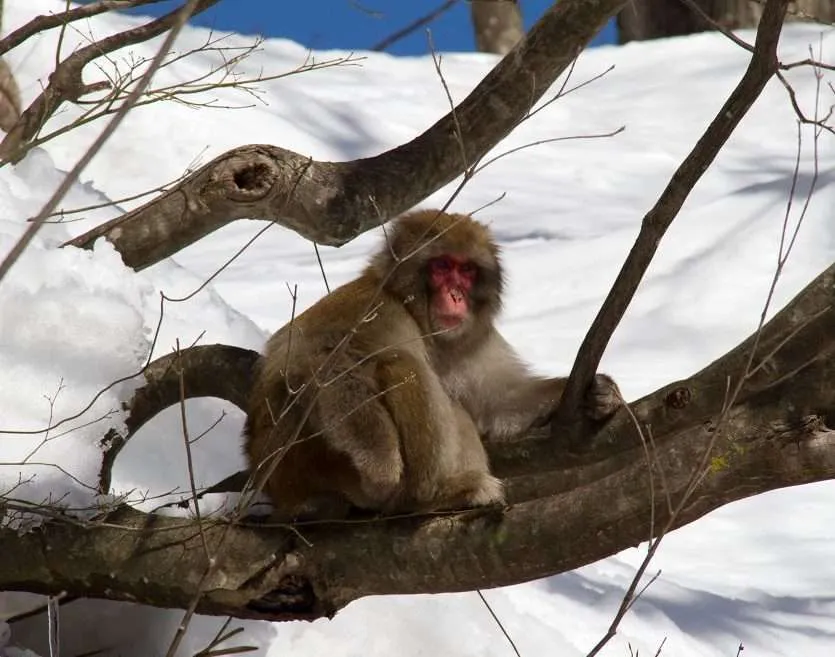 Spotting Snow Monkeys
Japanese macaques live in three of Japan's four main islands – Honshu, Shikoku and Kyushu. The forest areas they inhabit range from subtropical to subarctic. When visiting the mountainous Nagano region it is not uncommon to spot monkeys, especially in rural forested areas. Due to the impact of environmental changes and loss of habitat, like many species, Japan snow monkeys are often guilty of raiding farmers' crops when searching for food. Many of them even depend on supplemental feeding by humans. Luckily however, they are not under threat and there's a high chance of seeing a group of monkeys while in Hakuba and the wider local area. It is not typical to see them while out skiing up high in the resorts, but you might spot them in a quiet forested area, down by the river or near people's houses.
READ MORE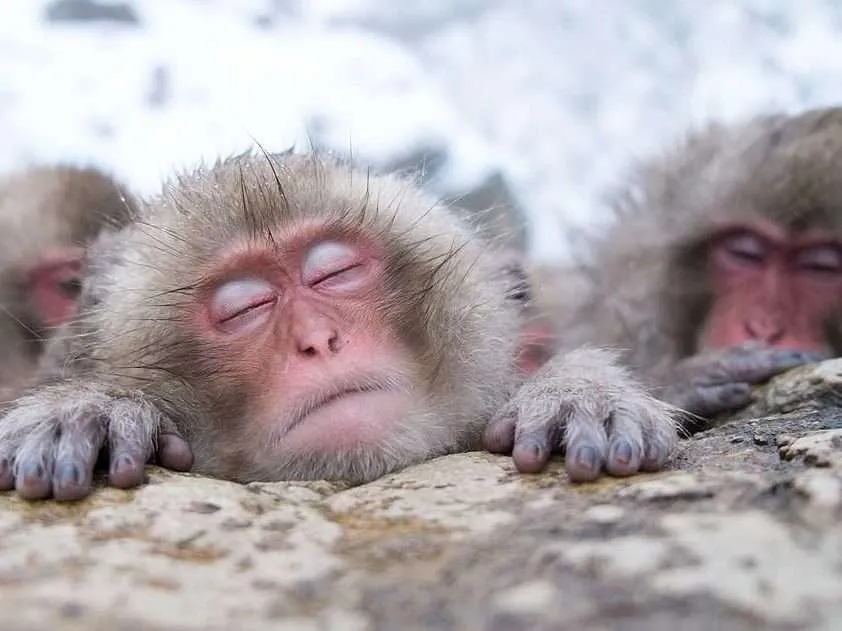 Jigokudani Monkey Park
If you want to guarantee an encounter with snow monkeys in Japan, then visiting the world famous Jigokudani Snow Monkey Park is a must. The park is located in the Joshinetsu Kogen National Park in Yamanouchi, in the northern part of Nagano prefecture. Jigokudani literally means "Hell's Valley". Located at 850m and surrounded by steep cliffs, with steam rising from the hot spring, it is certainly an aptly named and atmospheric location!
This location has been a natural habitat for troops of wild Japanese macaques, who over time developed the habit of bathing in natural thermal hot springs as a method of protecting themselves from the harsh winter environment. And who can blame them? Japan's natural outdoor hot springs provide a relaxing and warm sanctuary, especially during winter time.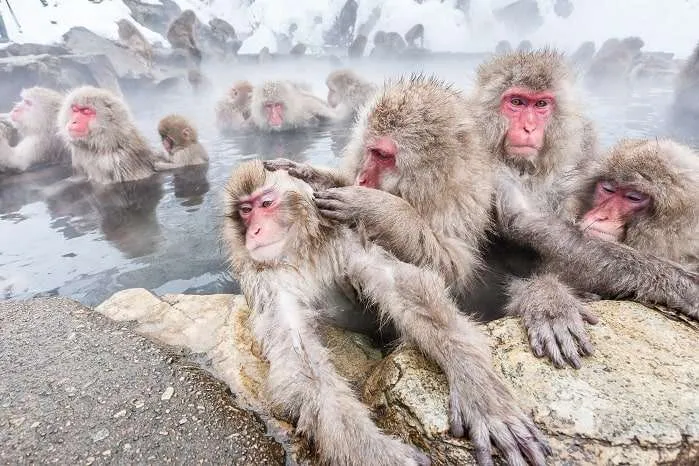 Why they Bathe in Hot Springs
The bathing habits of Japanese snow monkeys are unique, begging the question, 'why do they do this?', and the answer may surprise you! They were first discovered taking a dip at a Japanese Inn called Korakukan, famous for its hot spring water and health benefits. The first photo of a snow monkey bathing in the onsen waters was taken by Tomio Yamada in 1962. The tale goes that the ryokan manager had started feeding the monkeys. One day an apple fell into the onsen and when a monkey jumped in to get it, they enjoyed the warm water and stayed in to bathe. Other monkeys started to repeat this behaviour and the rest is history.
Two years later, in 1964, the Jigokudani Monkey Park was established by Sogo Hara, as a way to protect Japan's snow monkeys from the encroaching farmlands, and the hot spring pools once devoted to Korakukan guests were cordoned off exclusively for monkey use! Fast forward 6 decades later, and the Japanese macaques (or their ancestors) are still using the waters.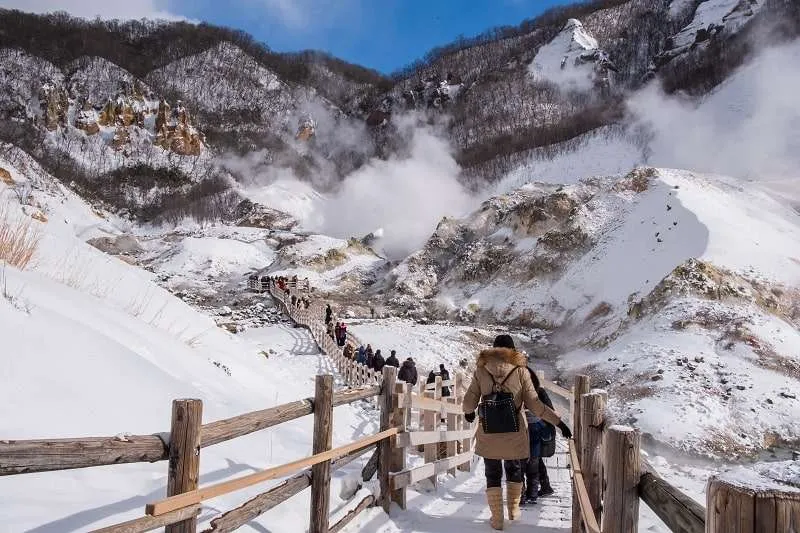 Visiting the Snow Monkeys
Despite the large numbers of visitors from all over the world who now come to see them, the snow monkeys aren't fazed at all. Over the years they have grown accustomed to humans and carry on as usual, so the monkey onsen provides a fantastic opportunity to observe their natural behaviours from very close. Though the monkeys appear to almost completely ignore humans around them, it is important to remember not to touch or feed them. The park's wardens do feed the monkeys daily, however they are still completely wild animals, free to come and go with no fences keeping them in.
A Hakuba ski holiday provides the perfect opportunity to visit the snow monkeys, and Japan Ski Experience will be happy to arrange a full day excursion to the Snow Monkey Park as part of your Japan ski holiday.
HAKUBA ACCOMMODATION
DONE
DEALS STILL AVAILABLE
It's not too late to book for winter 2023-24, with discounts of up to 40% on accommodation in Niseko, Hakuba, Rusutsu and Furano!