Tokyo has always been seen as a lavish city destination with its glitzy shops and world-class restaurants. Did you know that you can also have a luxurious experience in some of the popular Japanese ski resorts as well? If you are looking to stay in extravagant 5-star accommodation, indulge in incredible cuisine and be treated like a star, look no further than Hakuba and Niseko ski resorts.
Here are six of our top tips for indulging on your Japan Ski Holiday.
You own private onsen
One of the best things about Japanese ski resorts is the joy of soaking in a thermal hot spring or onsen at the end of a long day on the slopes. Both Niseko and Hakuba resorts offer apartments and chalets with their own private onsen or Jacuzzi tub. Check out The Vale Niseko, Greystone, Chalet Ivy, Kasetsu, Enju, Annabel and Gustav's Hideaway in Niseko resort and the Hakuba Hifumi, Powderhouse, Phoenix Chalets, Sierra Resort Hotel, Courtyard by Marriott and Phoenix One Chalet in Hakuba resort, to name a few.
Private onsen in Enju Chalet Niseko
Book a Personal Chef
Sometimes after an active day the thought of going out to dinner is tough to wrap your head around. Why not hire a private chef to cook you and your group a delicious, multi-course dinner using local seasonal ingredients. This is possible in both resorts: try Niseko Gourmet and Hakuba Private Chef and Catering.

Niseko Gourmet private chef
Dine with the Stars
The food in Japan speaks for itself. Whether you prefer traditional Japanese, French, Italian or western-style dishes, there is enough choice and quality to suit every palate. Try Kamimura, a Michelin-starred French restaurant located inside the Chatrium Niseko Hotel. Or Mimi's Restaurant and Bar in Hakuba, in the Phoenix Hotel.
Kamimura Niseko
Be Taught by the Best
Why not book a VIP lesson with a top-notch private instructor. Book a premium lesson with Niseko Academy, and get pickup & drop off service from your accommodation to any Niseko resort, and be taught by highest certified instructors around.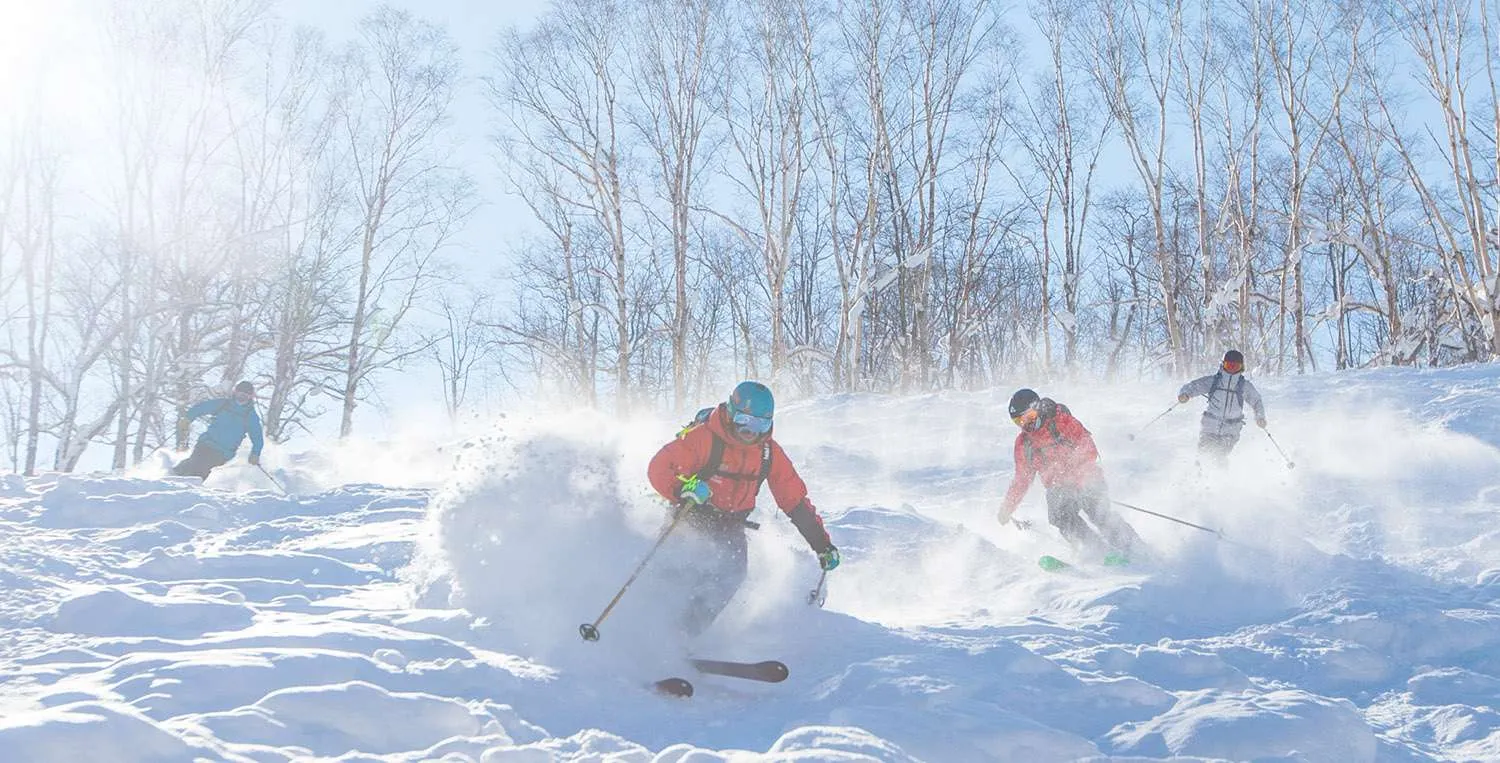 Niseko Academy instructors
Travel in Style
Treat yourself to a unique luxurious experience between Sapporo New Chitose Airport and Niseko with Coolstar Limousine private transfer service. You will be treated to meet & greet service at the airport, refreshments on board, comfortable seating and an attendant to answer questions along the way.
Coolstar Limousine
Shop your heart out
Both Niseko and Hakuba resorts have some fantastic shopping opportunities. Kit yourself out from head-to-toe in Zaka, Rhythm Japan, Burton or Gravity in Niseko, as well as visit the amazing outdoor retail mall by the Hilton Niseko Village. In Hakuba try The North Face and Patagonia, both located in the centre of Hakuba near the train station, and the new Phenix store in Hakuba Happo Village.