Yuki Matsuri
The Sapporo Snow Festival, or Yuki Matsuri as it is also known, is one of Japan's biggest annual events, with the number of visitors to the area during the week-long festival peaking at over two million. Japanese nationals make up the majority of visitors, but with the ever expanding popularity of Japan's ski resorts, more and more international visitors are coinciding their trips with the Sapporo Snow Festival.
READ MORE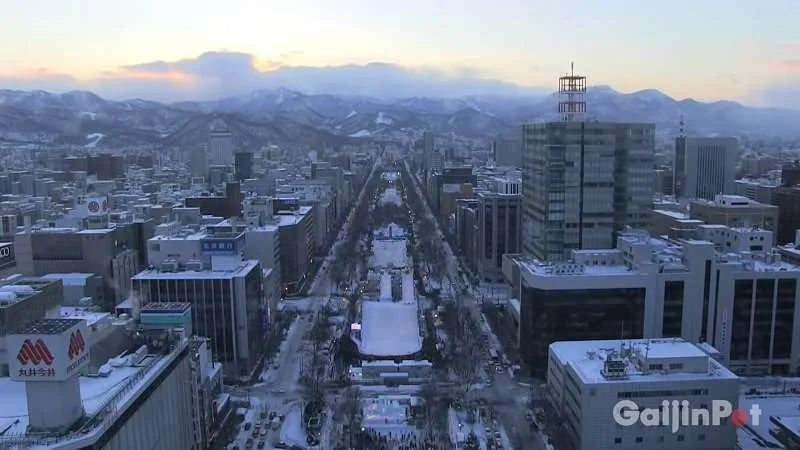 How it Started
The Sapporo Snow Festival was started in 1950 as part of a small event, including several sculptures, snowball fights and a carnival. The first ever sculptures were created in Odori Park by several middle and high school students and mark the very modest beginnings of the festival. By all accounts, expectations for the event were not high, but over 50,000 people ended up attending, and an annual event was created. Slowly but surely the festival grew in popularity and in 1955, the Japan Defence Force joined the festivities, aiming to create the largest sculpture they could.
READ MORE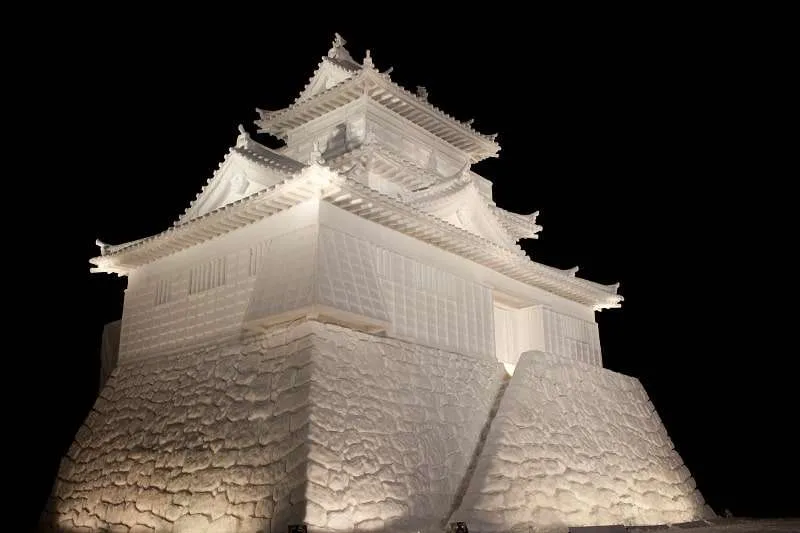 Attractions
The main attraction of the Sapporo Snow Festival is of course the snow sculptures, the largest of which are a staggering 15 metres tall, which is still 10 metres short of the largest "Gulliver" sculpture built in 1972! In total, 30,000 tonnes of snow is carried in from surrounding areas, and construction of the roughly 200 sculptures can last between 2 to 4 weeks. The different areas of the festival contain different attractions, but most people start at the Odori Park site. 
READ MORE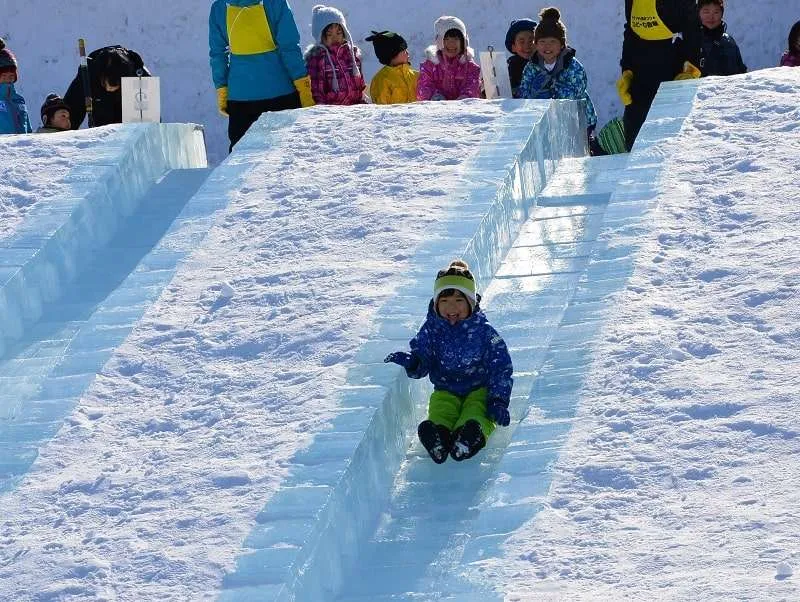 For the Family
The Sapporo Snow Festival comes into its own for families with children, who should definitely head to the Tsudome Site. This area has large snow slides, tunnel slides and snow tubing which can be enjoyed by both children and adults! Kids will love to explore Waku Waku Snow Park and discover the huge range of activities, from ice glass making to snow kick boarding and having zany photos taken in the snow. 
There is a large indoor rest area which hosts a huge range of indoor events, and where you can grab a drink, take a quick breather and warm yourselves up. This area of the Sapporo Snow Festival hosts an array of giant Winter themed soft play attractions including bouncy castles, climbing volcanoes, a giant inflatable slide and an epic bouncy assault course. A haven for energetic snow loving kids!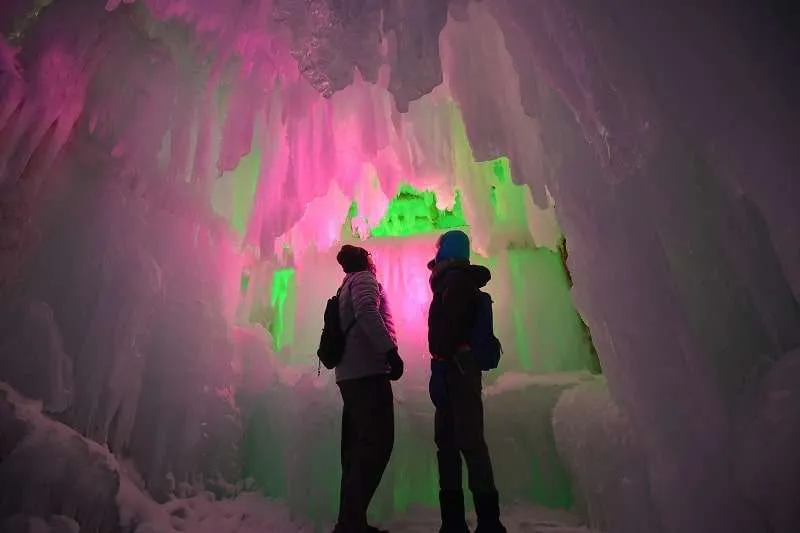 Snow Festival Weather
Weather in Hokkaido during the Sapporo Snow Festival is cold and goes as far as very cold! While Sapporo does tend to avoid the harshest weather conditions, temperatures usually sit well below freezing during the evening, and rarely go above during the day time. It is important to dress appropriately to be able to fully enjoy the festival. At least three layers of clothing are recommended, along with good gloves and a hat. The most essential item though is a good pair of boots. Sapporo can be completely covered in snow, and any sneakers of training are likely to get very wet very quickly, which is sure to ruin your evening!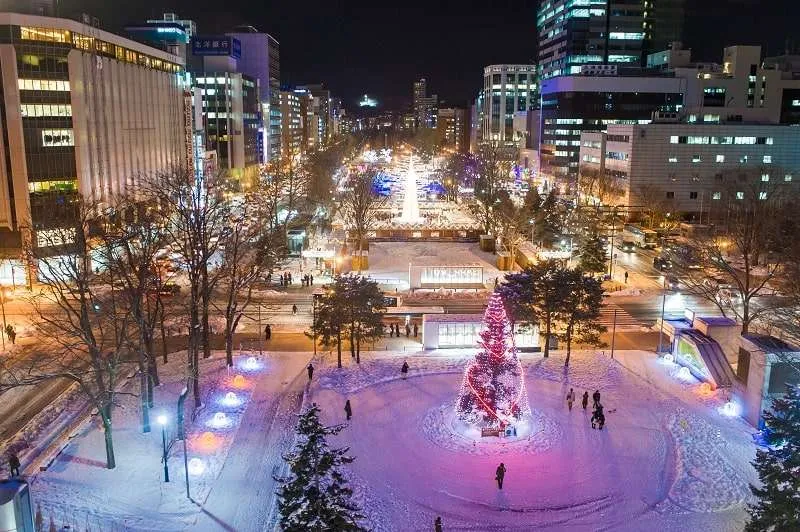 The Odori Site
The Odori site of the Sapporo Snow Festival sits in downtown, nestled in between Sapporo Station and the famous Susukino areas. While walking between the three is definitely possible, and there are even underground shopping walkways linking all, subway lines are also available for those with tired legs. The Tsudome site is a little further afield, but again subway and bus links make getting there no problem at all. Note public parking is extremely limited at both venues, and using public transport is recommended.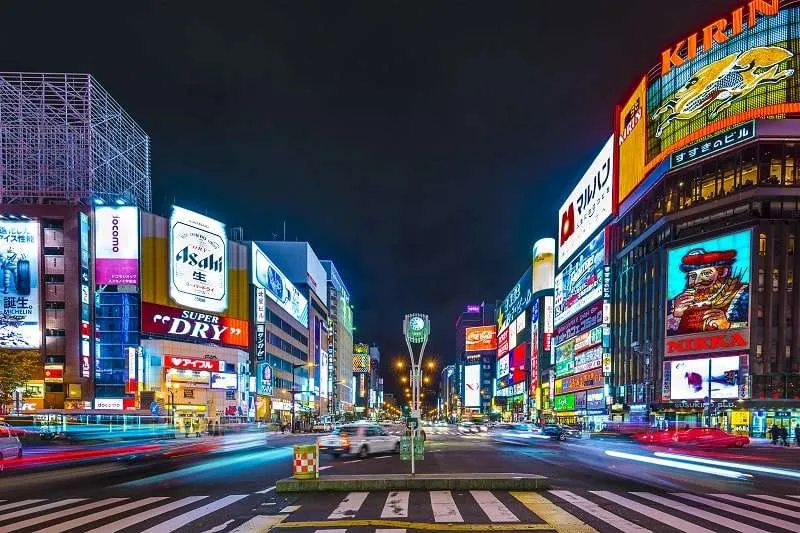 Sapporo City
While you are at the Sapporo Snow Festival, why not take advantage of the city while you are there? Spending one night here ensures you have the chance to see all the festival has to offer and still have time to sample some of the amazing food and drink on offer. Food stalls are scattered around the festival, which are great for people looking to sample a wide variety of food. For people who want a more comfortable experience, Sapporo has everything from piping hot miso ramen, through to world-class crab and sashimi. Hokkaido cuisine is certainly not to be missed. 
READ MORE
Sapporo Snow Festival 2023
The pandemic saw both the Sapporo Snow Festival 2021 and Sapporo Snow Festival 2022 events cancelled, with the latter moved to an online format. We are now getting excited for the Sapporo Snow Festival 2023 which will be held from the 4th to 11th February. With the pent up desire to visit growing in both Japan and around the world, the 2023 event is set to be one of the best yet. If you are lucky enough to be in Japan at the time, you should definitely come and experience it first hand!
DONE
2023-24 EARLY BIRDS STILL ON
Niseko and Hakuba bookings have now opened for next season, with discounts of up to 35% for a limited time only!