Hakuba Snow Cam
Live Weather from Happo One
Check Hakuba weather for yourself at the top of Hakuba's largest resort, Happo One. Here you can expect to see deep snow accumulate from late Autumn until Spring, followed by the beauty of Hakuba's green season which transforms into a stunning array of Autumn colours before the deep Hakuba snow returns each year.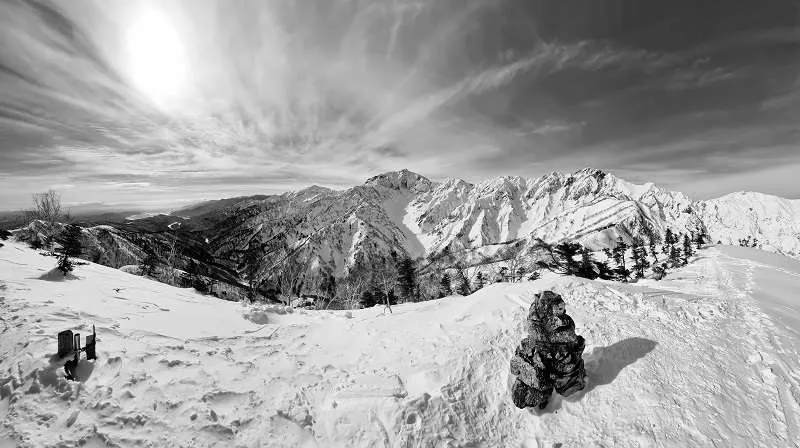 Hakuba Weather Forecast
Hakuba Goryu Weather Forecast at Resort Top – 1676 metres
Something went wrong
Hakuba Goryu Weather Forecast at Mid Resort – 1313 metres
Something went wrong
Hakuba Goryu Weather Forecast at Resort Base – 950 metres
Something went wrong
About Hakuba Weather
Hakuba Valley ski resorts are located in the impressive mountain range known as the Japanese Alps in northwest Nagano prefecture, about 280km from Tokyo and about an hour south of the town of Itoigawa on the Japan Sea. The location and elevation of Hakuba Valley offer the perfect combination for incredible snowfall. Cold wind blowing in from Siberia collects water as it travels across the Sea of Japan, falling down as snowfall when it hits the Japan Alps. This special weather effect is known as the Japan ocean effect, and we have it to thank for Hakuba's abundant light, dry powder snow.
Hakuba Snow Season
In Hakuba you can expect hot and humid summers, pleasantly warm and mild off-seasons, and, during the snow season, perfectly cool winters with an amount of precipitation to rival some of the best ski resorts in the world.
The Hakuba snow season usually gets well underway by about mid-December, with average monthly snowfall peaking in January and continuing heavily until mid-March when temperatures start to warm. Hakuba typically still sees new snowfall in April and often some of the higher lifts remain open as late as May, offering a unique chance for spring skiing and cherry blossoms!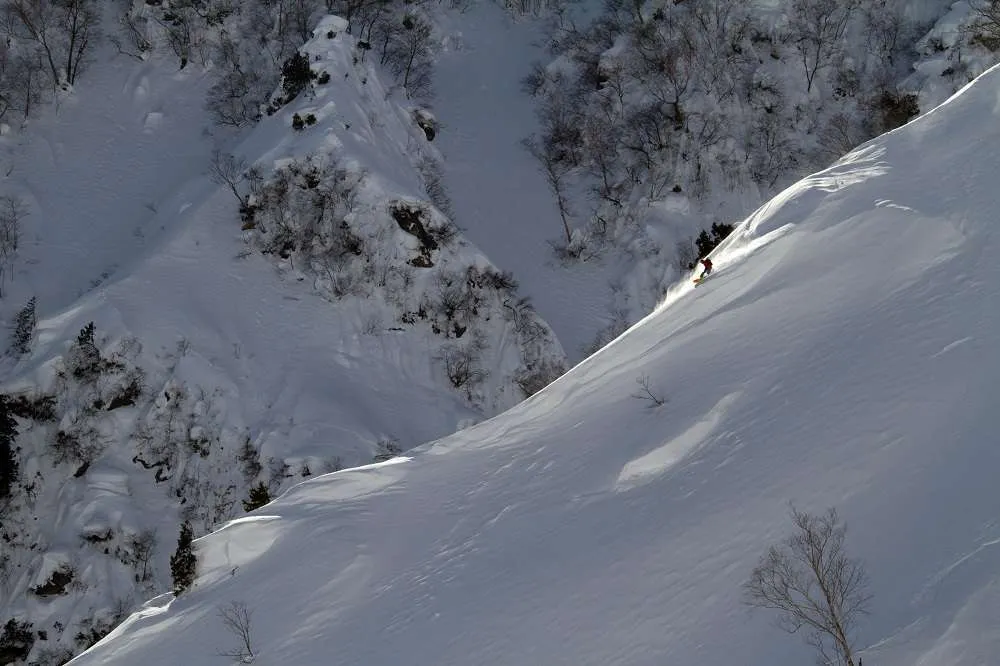 Hakuba Snow Report
If you are looking for detailed Hakuba snow reports, one English resource we particularly recommend is Snow Japan which offers daily information on the latest snow depths, temperatures and conditions from Hakuba Valley including wind direction, precipitation and visibility, together with historical data including detailed analysis of snowfall and snow depth each season, seasonal archives and Hakuba weather forecasts from the Japan Meteorological Agency. You can also find out about lift operations and closures for the main Hakuba ski resorts.
DONE
2023-24 EARLY BIRDS STILL ON
Niseko and Hakuba bookings have now opened for next season, with discounts of up to 35% for a limited time only!