COVID-19 AND JAPAN TRAVEL
Japan has long been a destination popular with international travelers. Boasting world-renowned cuisine, luxury accommodations, onsens and natural landscapes all the way from powder-filled ski fields to tropical beaches; you would be hard pressed not to find something for everyone. Unfortunately these experiences have been on hold for the world ever since the COVID-19 pandemic started back in late 2019. So how has the Japan travel industry been affected and is there any hope at the end of all this? We are aware that our readers will be keen to return to Japan as soon as possible, especially with the 2021-22 Japan ski season soon finishing! After a stream of pictures and videos from last season and the feeling of very much missing out, is there any chance of skiing in Japan this Winter? We attempt to update you on the current situation and potential developments.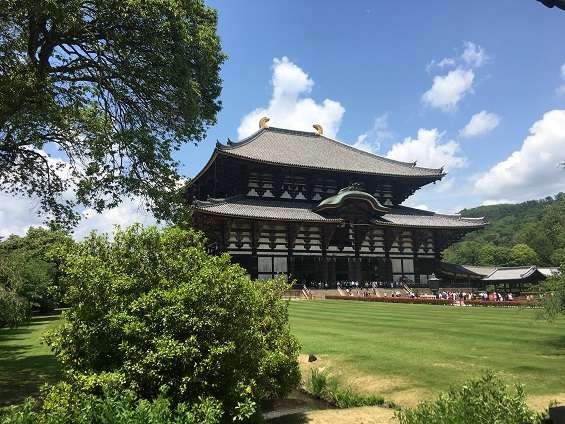 How has the COVID-19 pandemic affected travel to Japan?
The first COVID case in Japan was officially confirmed on the 16th of January 2020. While the 2019/2020 Japan ski season had proceeded relatively unchanged up to this point, things quickly took a turn for the worse and by the end of February the overwhelming majority of tourists had cancelled their trips. As the virus spread throughout Japan and the world, restrictions became tighter and by the 3rd of April 2020, the Japan's borders were closed to all foreigners; a policy that, albeit with a few minor changes, remains in place to this very day. It is certainly hard to believe that this situation has been ongoing for more than a year and a half now. I'm sure some of our readers will agree how strange it is that time can go by so fast, while seeming to also move so slowly! Before the pandemic Japan's tourism industry was the 3rd largest in the world, bringing an estimated 40 trillion yen (US$359 million) to the economy in 2019. With the economic forecasts warning of recession, the tourism industry had long been a beacon of light for the Japanese government and one in which they were planning significant investment.
Go-To Travel Campaign
This is not to say the industry has come to a complete standstill. Domestic tourism has seen several dips throughout the pandemic, but has strengthened as time has progressed. The government's Go-To Travel campaign aimed to boost this sector by offering travelers up to a 35% subsidy on accommodation, as well as food and services. Despite reservations from the scientific community regarding the risk of further spread of infection, the policy was very popular and the tourism ministry's numbers estimated over 25 million overnight subsidies had been covered in the first three months.
Japan COVID cases
Unfortunately concerns eventually became well founded, with popular tourist destinations seeing an uptick in cases after busy periods. Niseko and Hakuba ski resorts were no exception and many holiday bookings were cancelled as the government was forced to announce State of Emergency measures in Hokkaido. While this hit the whole sector hard, destinations geared more towards international visitors, including larger Japan ski resorts like Niseko and Hakuba, were hit especially hard. Many companies had worked hard to garner a domestic market; a switch that turned out to be far less fruitful than desired. With the pandemic continuing for such a long time though, COVID fatigue has certainly set in and despite the last State of Emergency having continued for nearly 5 months, domestic travel did again see a small revival. Although this time with no government subsidised travel.
Japan vaccination rate
Now with the rise in vaccination rates in Japan, the case numbers are abruptly dropping and the last State of Emergency was cancelled at the end of September. There was certainly a large sigh of relief across the tourism industry as the relaxation of restrictions coincided well with the kouyou season (changing colour of the leaves); a significant period for domestic travel. This news also comes with the announcement of a new Japanese Prime Minister, Fumio Kishida at the end of October.
Japan's new leadership
The new leadership brought a wave of optimism and the early whisperings from Kishida seemed to be saying the right things. Focus will be on revitalising the economy with a large economic package forecast, as well as further easing of restrictions on in-country activities. Plans for the potential use of vaccine passports are being drafted and the Japan Tourism Association is to trial operating tours using these measures to gauge their effectiveness. Quarantine lengths for visitors to Japan have also been discussed and reduced for entrees who meet specific criteria. These are all small steps, but after nearly two years with no budging, steps in the right direction nonetheless. Many countries around the world have suffered setbacks when relaxing rules too quickly and concerns remain in Japan over a winter reemergence.
Given the staggering drop in Japan's Covid cases recently, the liklihood of a new Government exercising caution while it discovers what Winter has in store sadly forces us to hold back too much excitement for the 2021-22 Japan ski season at this stage. On a more optimistic note, an interesting development for the tourism sector is the government's decision to stick with their international visitor targets, which aim to have over 60 million foreign visitors a year before 2030; a lofty target and nearly double the number of visitors in 2019. With nearly two years and an Olympic Games having gone amiss, this certainly suggests that Japan is keen to grow the industry back and expand as quickly as possible.
When will Japan reopen?
Rumours of Japan lifting the travel ban have already started and although we need to move forward cautiously, it is hard not to get caught up in the optimism given the developments around the world. It is impossible to say when Japan travel restrictions on international tourists will be dropped, but many of us hope measures will be lifted, at least for some countries via travel corridoors, by at least the second quarter of 2022. The speed at which the situation is changing in Japan paints an optimistic picture and it is wise to be prepared! The opening of borders would certainly be welcome news from an industry that has significantly struggled throughout this pandemic.
We are hoping to be able to share everything Japan has to offer with the international community as soon as possible and our staff at Japan Ski Experience who are watching developments closely from within Japan's ski resorts will be sure to keep you updated on developments. For more information on planning your Japan ski holiday, what your options are in terms of flexible cancellation and payments policies, as well as locking in your dates for the 2022-2023 Japan ski season, do not hesitate to email us with any questions, or submit an enquiry through our website.