The Shikotsu Ice Festival is an annual event held in the town of Chitose in the northern Japanese island of Hokkaido, and provides a great alternative to visiting the Sapporo Snow Festival. The Shikotsu Ice Festival takes place every February, attracting visitors from all over Japan and beyond to witness the spectacular ice sculptures that are created for the occasion.
The festival is held at the shores of Lake Shikotsu, which is known for its crystal-clear waters and stunning natural scenery. During the winter months, the lake freezes over, providing the perfect canvas for the festival's ice sculptures. The festival typically lasts for about two weeks, during which time the lakefront is transformed into a winter wonderland of towering ice sculptures, sparkling lights, and lively entertainment.
One of the main attractions of the festival is the impressive ice sculptures that are created by local artists and ice carvers. These sculptures range from intricate, detailed creations to larger-than-life displays that tower over visitors. The sculptures are illuminated with colorful lights at night, creating a dazzling display that is truly unforgettable.
In addition to the ice sculptures, the festival offers a wide range of activities and entertainment for visitors of all ages. These include snow and ice slides, ice skating, snowshoeing, and even traditional Japanese drum performances. There are also plenty of food stalls and vendors selling hot drinks and snacks to keep visitors warm in the chilly winter weather.
One of the highlights of the festival is the "fireworks on ice" display, which takes place over the frozen surface of Lake Shikotsu. This unique display features fireworks that are set off directly from the ice, creating a stunning spectacle of light and color that reflects off the frozen lake surface.
The Shikotsu Ice Festival has a rich history, dating back to its origins as a small local event in the early 1970s. Since then, the festival has grown in popularity and has become one of the most popular winter festivals in Japan. The festival attracts tens of thousands of visitors each year, making it a major tourist attraction for the Hokkaido region.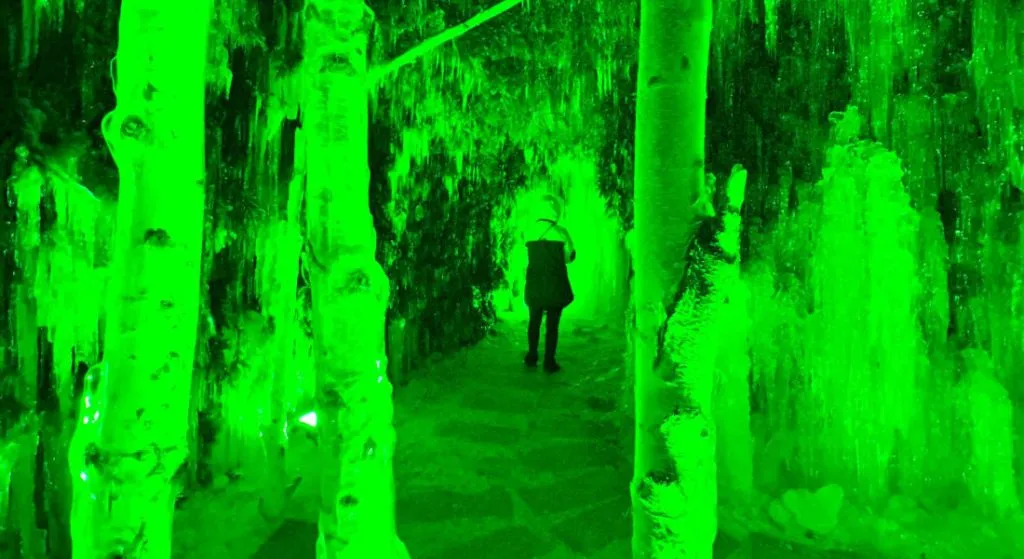 Lake Shikotsu Ice Festival is a great cultural experience for anyone skiing in Japan over the winter months. With its incredible ice sculptures, lively entertainment, and beautiful natural scenery, the festival is a true celebration of winter in Japan in all its glory. The Shikotsu Ice Festival 2023 finished today, but if you would like to visit yourself, combining The Shikotsu Ice Festival 2024 with a stay in Niseko would provide the fantastic combination of unbeatable powder snow and cultural experience that you can only find  in Japan!