Niseko Hanazono got a facelift for the 2021-22 ski season, when it launched both its new Hanazono Symphony Gondola and a new Hanazono 1 lift.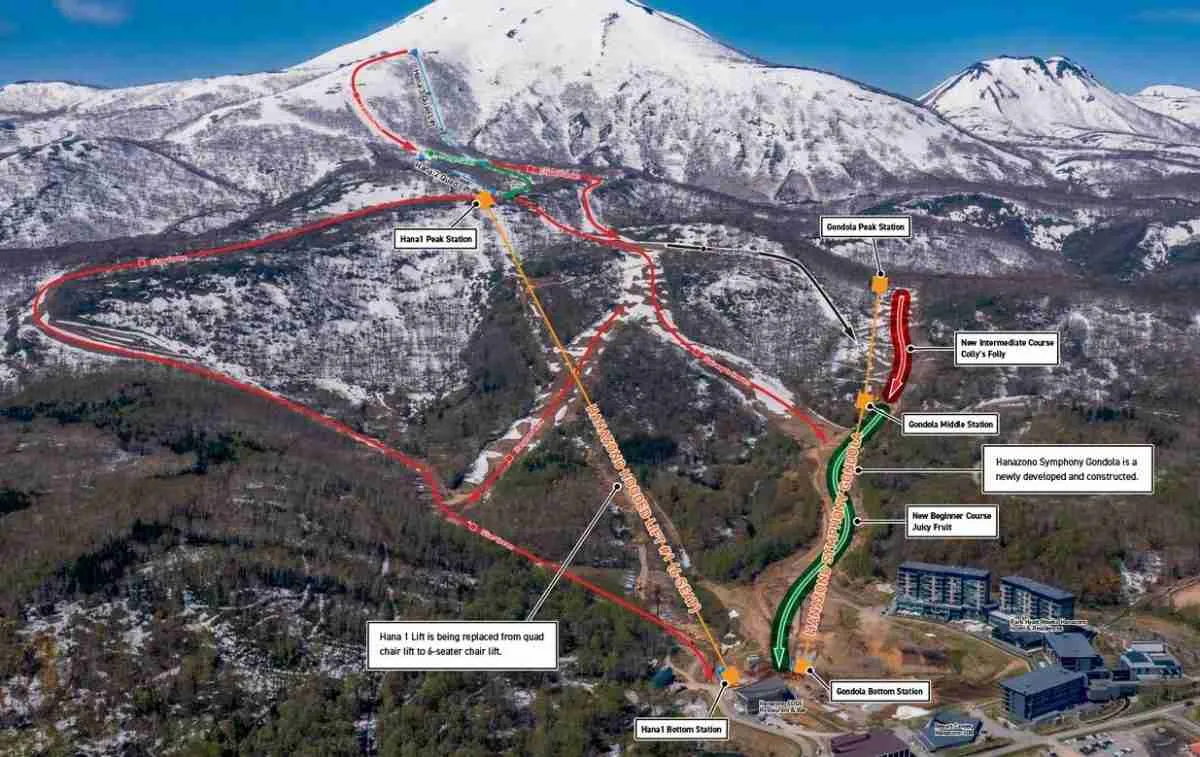 Hanazono Symphony Gondola
The new Hanazono Symphony Gondola can seat 10 people in supreme comfort with individual leather seats. It covers a distance of 1,362 meters in 5 minutes. There is a gondola base station, a middle station and a peak station as can be seen in the map above. Excitingly, the top station provides access to a completely new ski course called Colly's Folly offering a very wide, cruisy 550 meter run to the middle station with an average slope angle of just over 20 degrees.
Juicy Fruit, which was formerly a part of Stairway to Heaven will be directly accessible from the middle station, and is suitable for beginners.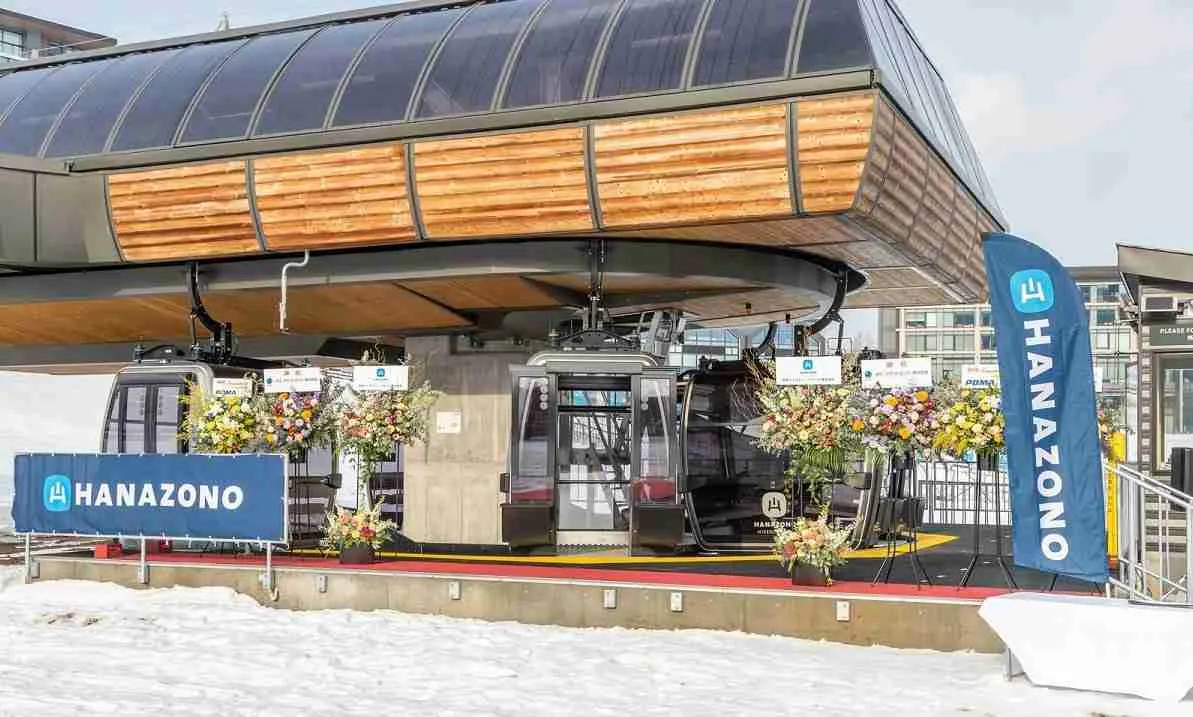 New Hanazono One Lift
The old Hana 1 Lift is has been replaced with the latest POMA 6-person chair lift with heated leather seats and footrests. It covers a distance of 1589 meters in 5 and a half minutes.