The snow forecast did not lie, with moderate snow falling overnight, and a 20cm layer of fresh snow making everything look beautiful this morning, and it continued to snow heavily after these photos were taken. Here is a shot we took of Niseko bridge over the Shiribetsu River which connects the north and south of Niseko looking glorious.
That makes a total of 99cm of snowfall for Niseko so far this season, and with Niseko weather forecast showing moderate snow is expected tonight, we hope to have another nice Niseko snow report in store for you tomorrow.
8th December 2022
Niseko's pink bridge looking more white today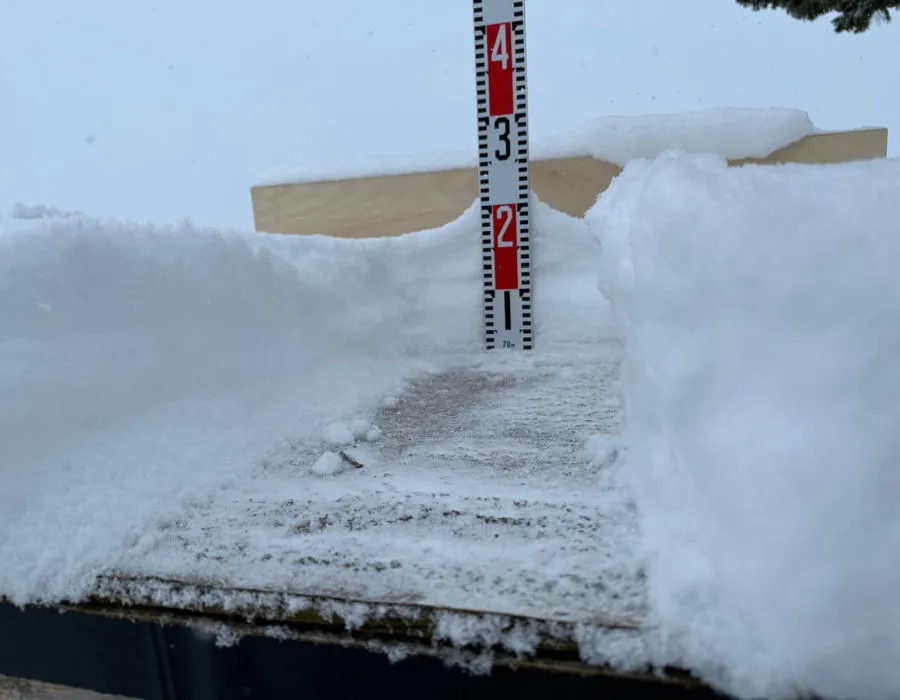 20 new cm of the white stuff
Check out Niseko Snow Forecast & Live Cams!
DONE
DEALS STILL AVAILABLE
It's not too late to book for winter 2023-24, with discounts of up to 40% on accommodation in Niseko, Hakuba, Rusutsu and Furano!