Niseko Snow Cam
Live Niseko Weather from Hanazono Resort
Watch the amazing weather conditions that occur in Niseko from home on this Niseko snow cam, and picture yourself waist deep in powder. You will see how varied Niseko weather is throughout the year as the heat, humidity and torrential rains of June and July turn the resort as green in Summer as it is white in Winter. Throughout winter months, our local team measures snow depths at our base in Kutchan and provides original images to provide accurate data on Niseko's extraordinary weather events.
Niseko Weather Forecast
Niseko Hanazono Weather Forecast at Resort Top – 1040 metres
Something went wrong
Niseko Hanazono Weather Forecast at Mid Resort – 674 metres
Something went wrong
Niseko Hanazono Weather Forecast at Resort Base – 308 metres
Something went wrong
About Niseko Weather
The vast, cold region of Siberia is located very close to Japan and the arctic winds from Siberia travel across the Sea of Japan picking up moisture along the way. The mixture of the cold wind and wet ocean conditions turn the moisture into snowfall by the time it reaches the north side of Japan, in a stretch of the country flanked on one side by the Sea of Japan and the other side by the Japan Alps and other mountain ranges. This effect creates an abundance of fresh snowfall.
In many parts of northern Japan such as Niseko, the accumulated snowfall can be so deep that houses are built to accommodate for this: houses sit on top of a concrete base with a walk up to the front door, many houses have special 'roof access' doors to enable easy access to the roof to shovel off any accumulated snow to prevent cave-ins. As preciptiation continues, 'snow tunnels' begin to form on either side of the narrow streets from the ever increasing heights of the snow banks. Snow clearing is a full-time job in Niseko and seeing locals shovelling huge volumes from around their houses is a daily occurrence. Even those who come from very wintry places and who are used to seeing extreme winter conditions are astonished to see the incredible amount of light dry powder which accumulates over the winter months. Niseko weather conditions really are a sight to behold!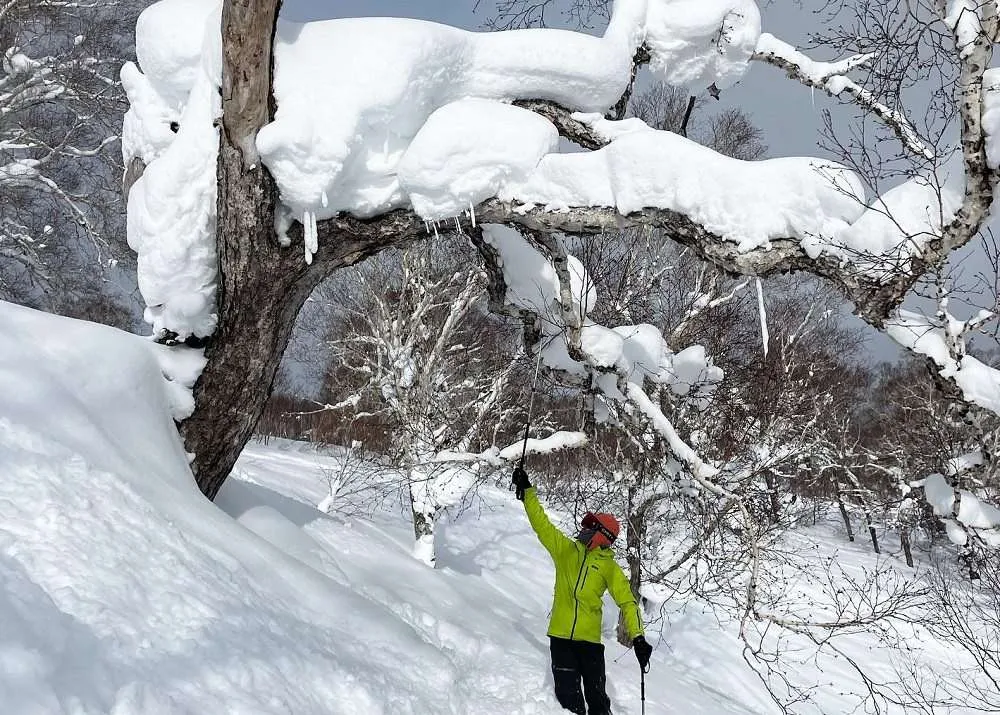 So how much snow does Niseko get?
This special weather effect does not just mean that northern Japan receives an abundance of precipitation. It also means that unlike most other ski areas in the world, Niseko benefits from getting consistent, almost daily, snowfall, year after year. It is often noted that even a 'bad' season in the northern Japan ski resorts is usually comparable if not better than the best seasons in Europe ski resorts in terms of the amount of snowfall.
Hokkaido often tops the records for producing the highest annual snowfall in the world. While some winter seasons are better than others, you can expect an average of 15+ meters annual snowfall in Niseko while Kiroro ski resort records on average an incredible 21 meters of snow each year!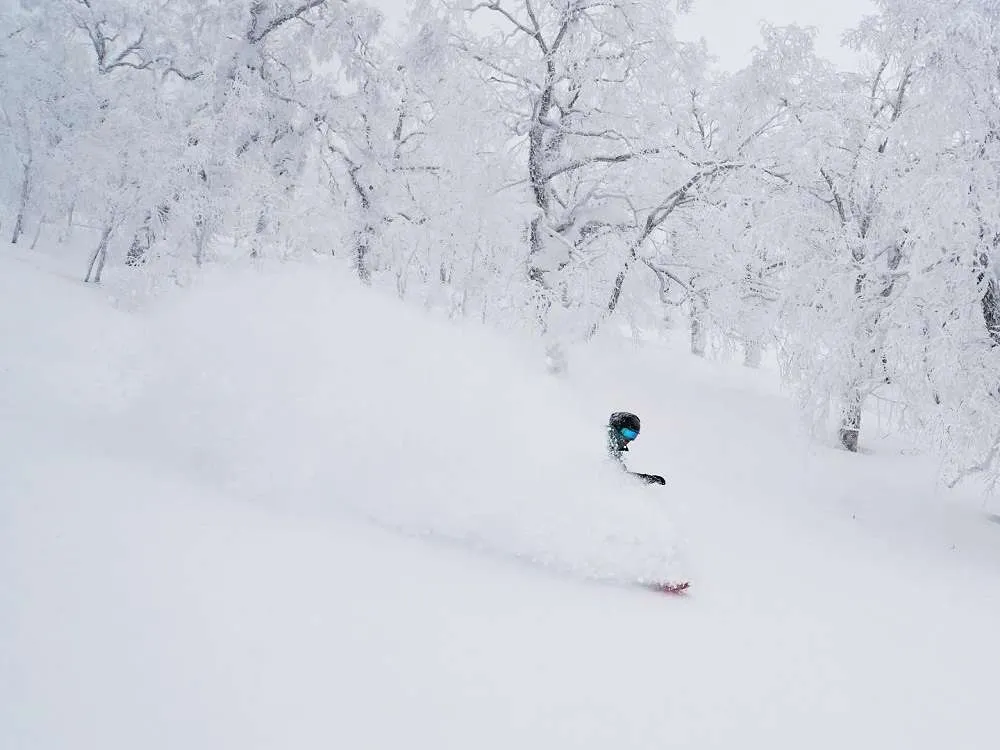 What about the powder snow?
Obviously the further north you go in Japan, the colder it is. This means that the heavy dumps of snow you see on the mainland get increasingly dryer and more powdery the higher up you go. And that's why some of the more northern Japan ski resorts such as Niseko, Furano, Kiroro and Rusutsu are world-renowned not only for the quantity, but also the quality of powder snow. When you mix the three things together – quantity, consistency, and quality – you really find something special.
Stay up to date with just how much snowfall Niseko ski resort is getting this season. Our Japan Ski Experience snow station (located in Kutchan at an elevation of 176m above sea level) tracks daily snow and Niseko weather conditions.
DONE
DEALS STILL AVAILABLE
It's not too late to book for winter 2023-24, with discounts of up to 40% on accommodation in Niseko, Hakuba, Rusutsu and Furano!