8cm of light, fresh powder snow has been recorded since yesterday morning and the temperature at 8am was -6c at our snow station. After the healthy top up of snow overnight the clouds have cleared and it will be a superb day on the mountain with unbeatable views of iconic Mt Youtei from all across Niseko. Blue skies and fresh snow – does it get any better than this?!
12th December 2022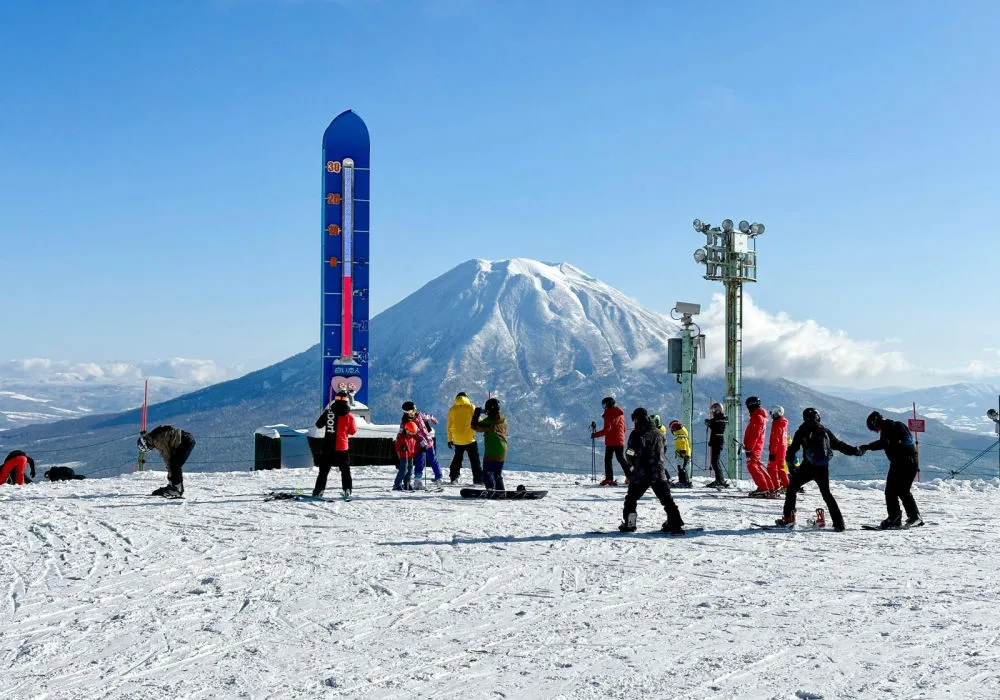 Blue skies and Youtei view in Niseko today
Our Niseko Snow Report records 8cm of fresh snow today
Check out Niseko Snow Forecast & Live Cams!
DONE
DEALS STILL AVAILABLE
It's not too late to book for winter 2023-24, with discounts of up to 40% on accommodation in Niseko, Hakuba, Rusutsu and Furano!