One of the best things about combining a visit to Japan with a ski holiday is the chance to experience a natural hot spring onsen. There is nothing better after a day on the slopes than to soothe tired muscles in hot and healing onsen waters!
With approximately 2,500 onsens across Japan, it is not surprising that there are a great number of incredible onsens in Niseko. Here is a list of our top 10 (in no particular order).
Top 10 Niseko Onsens
Hilton Niseko Village Onsen (Niseko Village)
As the name suggests, this indoor and outdoor onsen is located in the Hilton Niseko Village Hotel. Onsen-goers can sit outside in the spacious rotenburo and enjoy the gorgeous view of Mt. Yotei in the distance.
Hirafutei Onsen (Hirafu Village)
Centrally located in Upper Hirafu Village within the Niseko Prince Hirafutei Hotel, the Hirafutei onsen is probably the most easily accessible for anyone staying in Niseko Hirafu. The onsen offers fantastic views of Mt. Yotei and Niseko Annupuri from the outside rotenburo. There is also a sauna to further help you relax and unwind.
Hotel Niseko Alpen Onsen (Hirafu Village)
Located inside the Hotel Niseko Alpen in Upper Hirafu Village, the Niseko Alpen onsen has a large indoor area as well as outdoor (rotenburo) pools for each gender.
Hotel Kanronomori Onsen (Moiwa)
Overlooking the Moiwa ski area, The Kanronomori onsen is a beautiful onsen offering both indoor and outdoor baths. Well worth the 20 minute drive!
Kioina Yuyado Iroha Onsen (Annupuri)
Located in the quieter Niseko Annupuri area, the Kioina Yuyado Iroha onsen has a gorgeous outdoor bathing area surrounded by boulders and offering scenic views of the surrounding pines.
Yugokorotei Onsen (Annupuri)
Also located in the Niseko Annupuri area, Yugokorotei onsen stands apart for its soothing thermal waters. Well know for having one of the largest outdoor baths around, Yugokorotei onsen is just 20 minutes from Niseko Hirafu by car.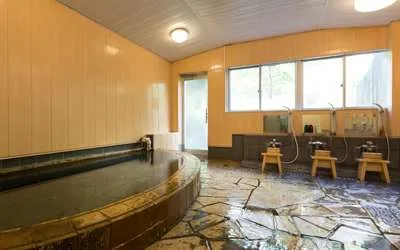 Kiranoyu Onsen (Niseko Town)
Kiranoyu onsen is located in Niseko Town just opposite the JR station. Their indoor facilities include a Hinoki (wooden) tub, a Jacuzzi, a sauna and large bath. Their outdoor area has a granite pool and a rock pool.
Goshiki Onsen
Located a bit further afield about 30 minutes drive from Niseko Hirafu, Goshiki onsen is a hidden gem. The traditional Japanese onsen is made entirely of wood, providing a warm and cozy atmosphere in both the indoor and outdoor areas.
Niseko Grand Hotel Onsen
Located past Moiwa, you will need a car to access this one. However, as it's the only mixed onsen in the area, you may wish to make a special trip!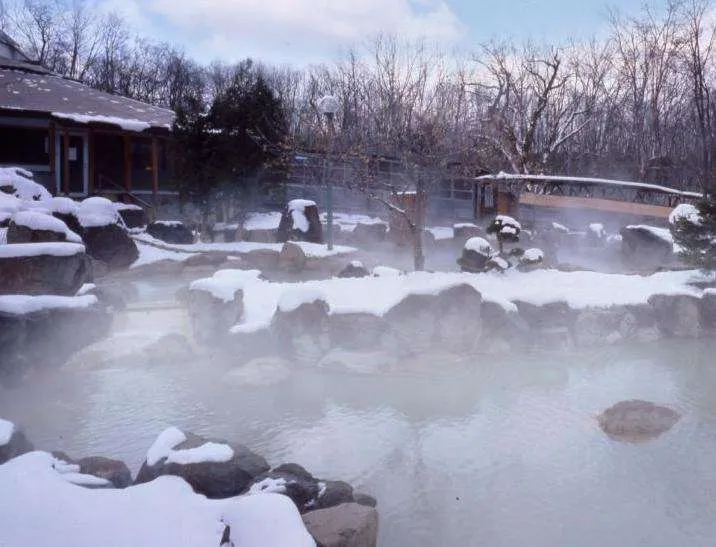 Yukichichibu Onsen
With eight separate bathing pools both indoor and outdoor, Yukichichibu onsen is worth the 25 minute drive from Niseko Hirafu. Offering incredible views as well as a mud bath (on the women's side), Yukichichibu onsen has strong sulphuric waters which are meant to be fantastic for the skin!
Be sure to check out our Japan Onsen Rules guide before you visit any of the Niseko area onsens to brush up on your onsen etiquette!