A tidy 6cm of new snow fell overnight and the temperature at 8am this morning was a rather mild -1ºc. It is warmer today but certainly worth going up the mountain today before the stronger winds hit later and skiing and snowboarding the higher sections of the mountain may not be possible. Despite the stronger winds the next low pressure system promises to bring a lot of fresh powder snow to Niseko and northern Japan in general.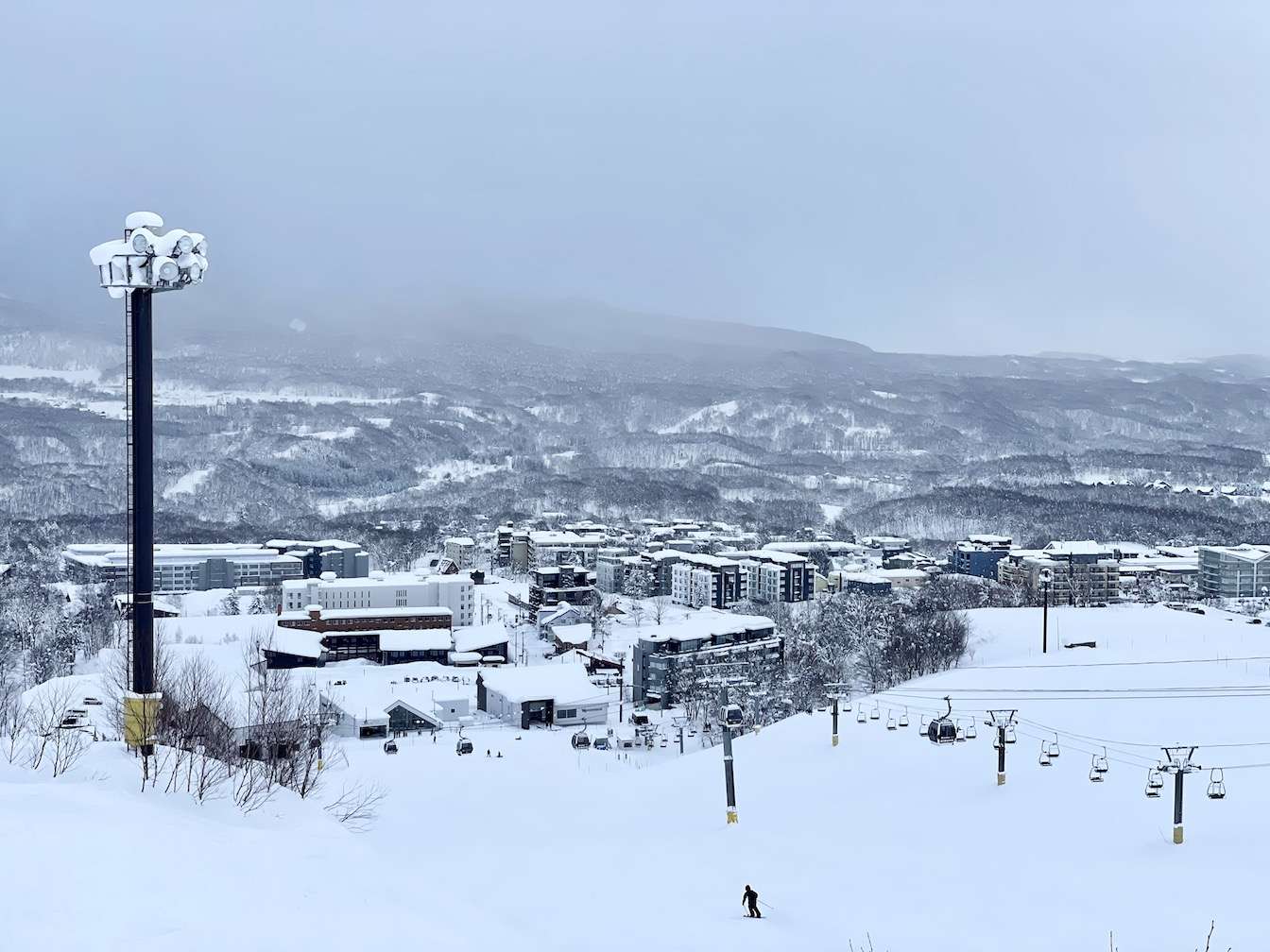 The Niseko ski resort areas have been noticeably quieter the last few days despite the 3 day weekend at the start of the week.
The Japan Ski Experience snow station is located in Niseko Hirafu at an elevation of 210m above sea level.