We woke up to a somewhat unexpected 29cm of new snowfall on the JSE snow station today and the temperature at 7:30am this morning was -8ºc. Snow conditions this morning should be excellent – currently sunny in places with blue skies overhead! – and we expect ski lifts to be running all across the Niseko ski resort areas. As long as the wind doesn't pick up it is also likely that some or all of the Niseko backcountry gates will open for skiers and snowboarders. Today will be a good day!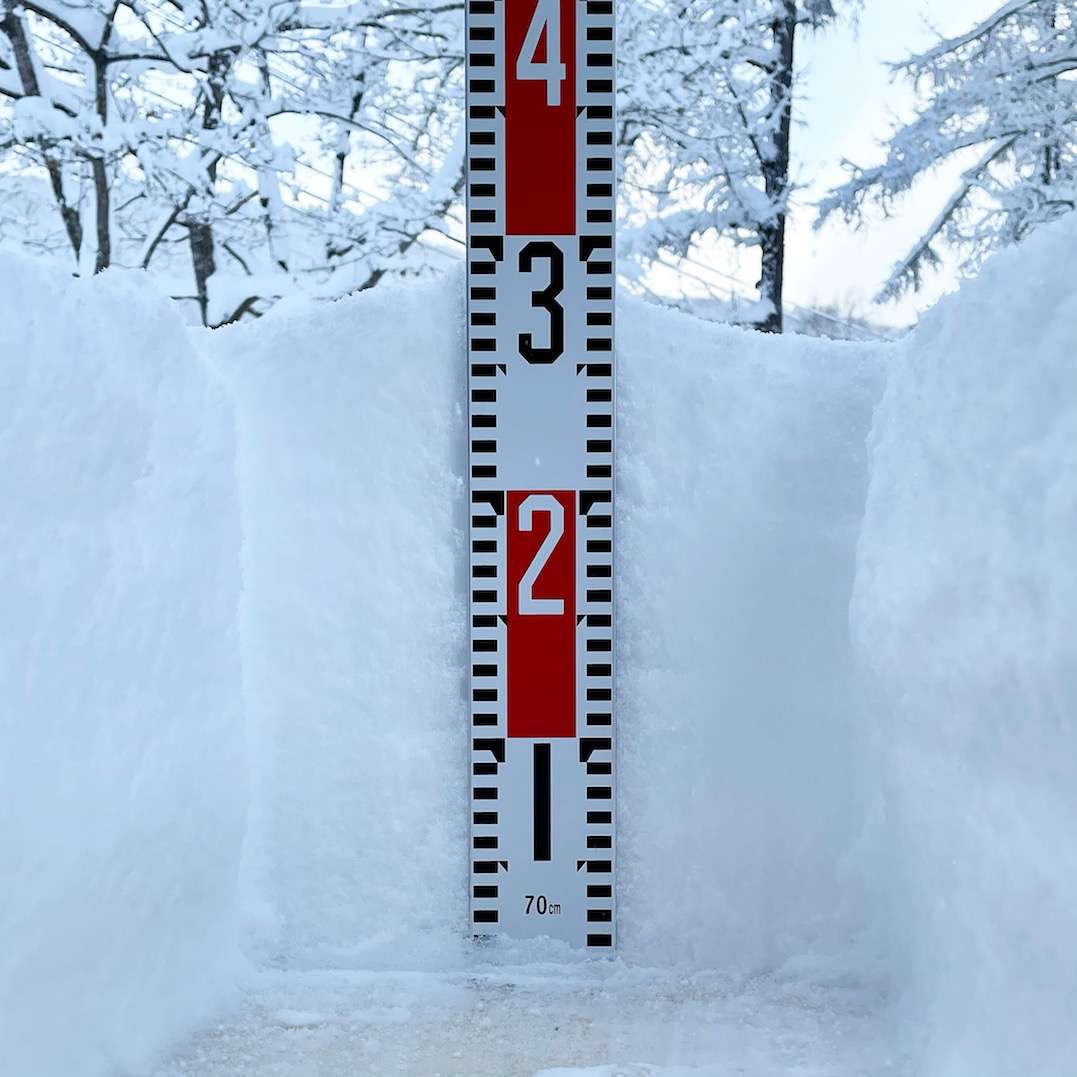 Slightly more snow than the predicted 1cm fell in the early hours of the morning in Niseko! 🙂
The Japan Ski Experience snow station is located in Niseko Hirafu, Hokkaido, Japan at an elevation of 210m above sea level.