Another 18cm of new snow has fallen in the last 24 hours and the temperature at 7:30am was -7ºc. More snow may have fallen which wasn't recorded due to stronger winds last night but one thing we can guarantee is that more snow will have fallen higher up on the mountain than down here in Hirafu Village. You can expect another great day of skiing and snowboarding in the Niseko area today.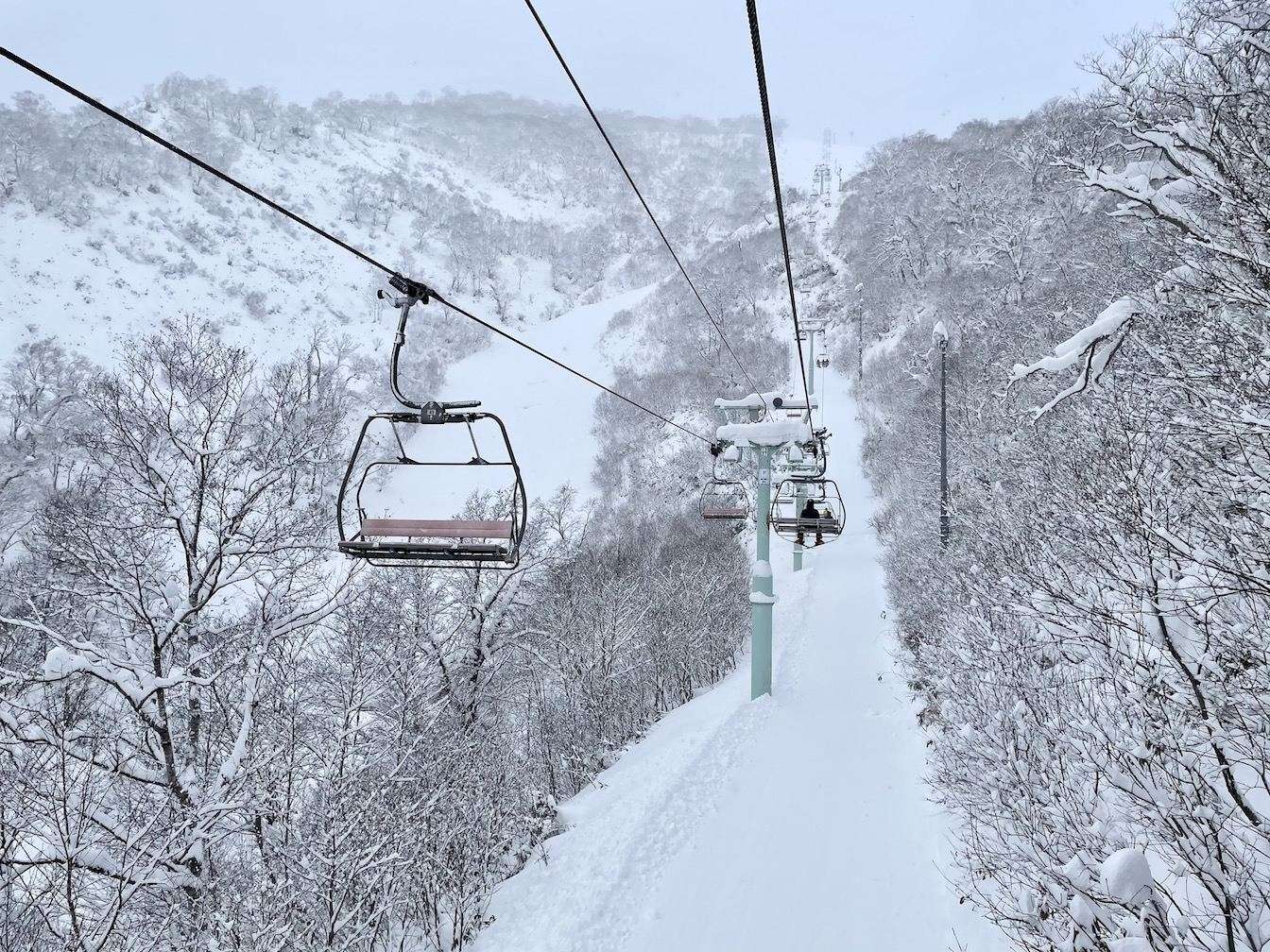 Riding the chairlift to Powder Paradise.
The JSE Powder Report is new for Winter 2020-21 so keep checking in with us for daily updates! Our snow station is located in Niseko Hirafu at an elevation of 210m above sea level. For a well established alternative in a different Niseko location we recommend comparing snowfall readings with the 360niseko snow report.