Just a light dusting of around 2cm of new snow has fallen in the last 24 hours and the temperature at 8am was -9ºc. Overcast conditions this morning although Mt. Yotei was visible so we may get a little sunshine today before the next storm rolls in tonight and brings with it a fresh dump of light, dry Niseko powder snow!
Have you ever considered incorporating a 5-hour hike up to Mt. Yotei's summit into your Niseko ski trip? Plan a trip to Niseko and you can cross "ski in the crater of a volcano" off your bucket list!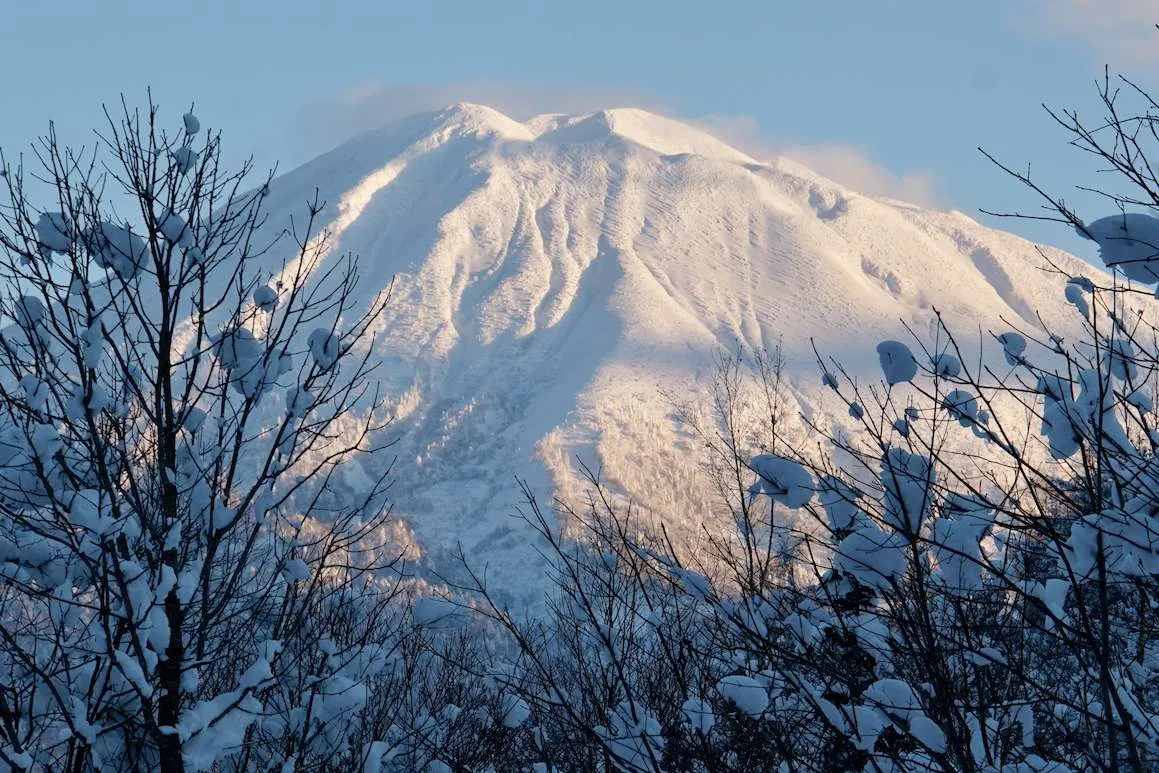 Mt. Yotei framed by snow covered trees in Niseko yesterday afternoon after the sun made an appearance. Did you know that Niseko's Mt. Yotei is a stratovolcano, which means that it was built up over time by many layers of hardened lava (strata) and forms the iconic flat-top. Lots of skiers and snowboarders plan their Japan ski holiday around the ability to ski inside Mt. Yotei's crater. Not to mention the view from the top offers incredible views of the Niseko ski area!
The Japan Ski Experience snow station is located in Niseko Hirafu at an elevation of 210m above sea level.