We have recorded 3cm of new snow and the temperature at 8am was -4ºc. We had a mixture of rain and snow overnight so the snow which has settled down low is pretty wet (though great for making snow sculptures!). Conditions for skiing lower down in the Niseko ski resort areas will be a mixed bag but once you get above 500m the snow quality should improve and anything above 750m should be decent. However, the warmer temperatures and wet weather means avalanche risk will be higher so ensure you check the Niseko Avalanche Information before going through any open gates.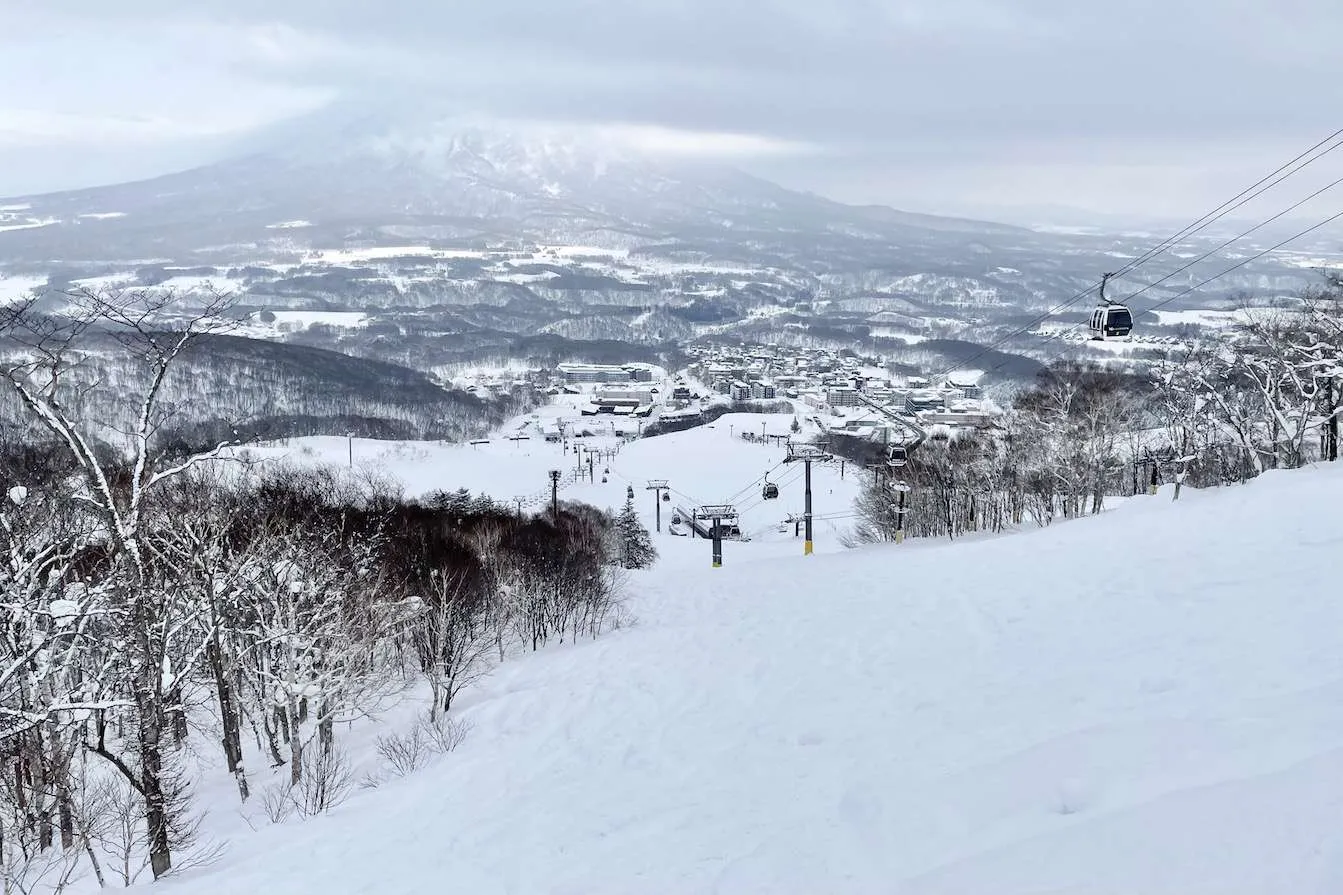 Cold and windy again in Niseko Hirafu yesterday but snow conditions were good and lots of fun was had!
The Japan Ski Experience snow station is located in Niseko Hirafu at an elevation of 210m above sea level.