We can report that 12cm of new snow has fallen on the JSE snow station in 24 hours and the temperature at 8am this morning was -4ºc. The strong winds from the last couple of days have mostly died down so today will be all about working out where the wind blew the snow and finding all the powder stashes! Conditions for skiing and snowboarding in the Niseko area will be greatly improved this morning and there is even the possibility that some of the gates will open. Strong winds are likely to return over the weekend so make the most of this calmer period and get out there for some powder turns!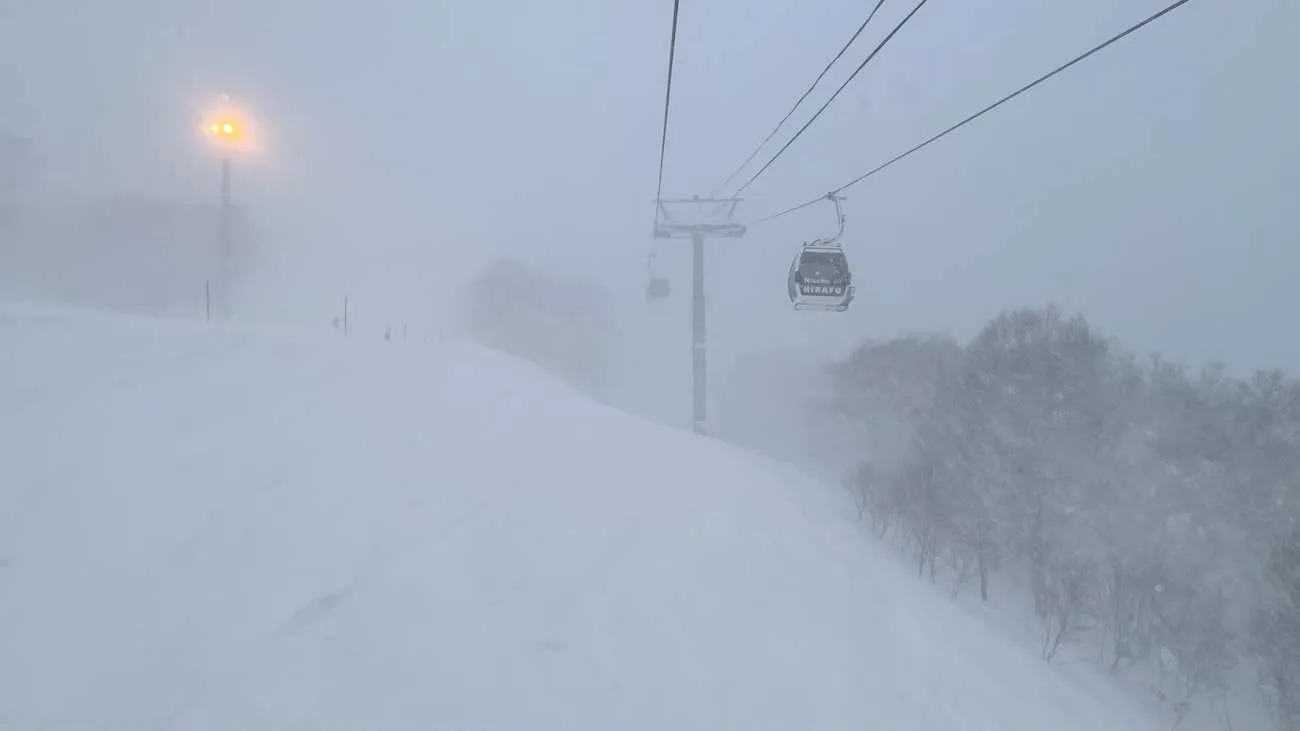 Windy conditions in Niseko Hirafu but lots of fresh snow to be found if you knew where to look!
The Japan Ski Experience snow station is located in Niseko Hirafu at an elevation of 210m above sea level.