Sometimes one of the most exciting things about visiting a new country is shopping at the local supermarkets. New sweets! New beverages! New snacks! Japan supermarkets are no exception when it comes to tasty treats. Whether you are staying in a self-contained accommodation and plan to cook every meal, or if you are simply looking for some late-night snacks, hitting up a supermarket during your Hakuba ski holiday is a great idea.
Hakuba Ski Resort has 3 main supermarkets to choose from, as well as a number of convenience stores (Konbini), which stock a wide variety of snacks and ready-made foods, making access to groceries in Hakuba very easy.
While the supermarkets are not generally located within the main Hakuba accommodation areas, between shuttles offered by Hakuba hotel and apartment concierge service and those who have their own hired vehicle, it is relatively easy to get your hands on some delicious food. Most larger Hakuba hotels (such as Hakuba Tokyu Hotel or Hakuba Mominoki Hotel) have shuttles which run between the hotel and supermarket or convenience store. Other self-contained Hakuba accommodation providers will offer supermarket runs for their guests.
Hakuba Supermarkets
The Big Hakuba
The Big Hakuba (formerly Jusco) is the largest of the Hakuba grocery stores, and probably the most popular with international guests. This is likely due to its large size, their competitive prices, as well as the fact that there are several other amenities on-site, including a clothing section and a fantastic 100-yen shop. 100-yen shops (like a Dollar Store or Poundland) are fantastic for stocking up on some low-cost souvenirs!
The Big is located on the main road (#148) out of Hakuba, about a 20 minute walk downhill from Echoland, one of Hakuba's main accommodation areas. It is open daily from morning until late (usually until around 21:00 in winter) and can be reached by car or shuttle from most Happo and Wadano accommodations in just a few minutes.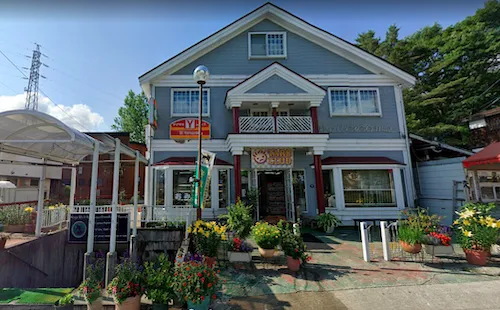 A-Coop Hakuba
The A-Coop Hakuba is located about 5 minutes' walk from Hakuba train station. The foreign food section was expanded during a recent renovation, making it an enticing destination for travellers looking for some home comforts during their Hakuba ski holiday. A-Coop has everything you would expect from a large supermarket, including fresh fruits and vegetables, dairy, meats and fish, dry goods, snacks, and beverages.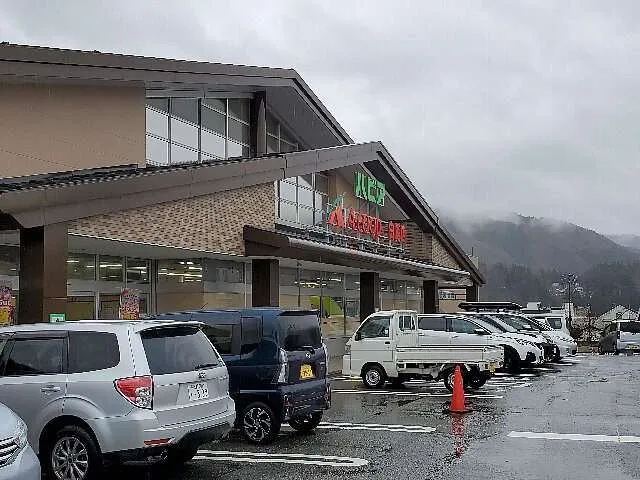 DELiCiA Hakuba
Hakuba Delicia is located about a 10 minute walk north from Hakuba Station. The Hakuba supermarket (formerly Appleland) is great for late-night snack and beverage runs as it's usually open a lot later than the other two.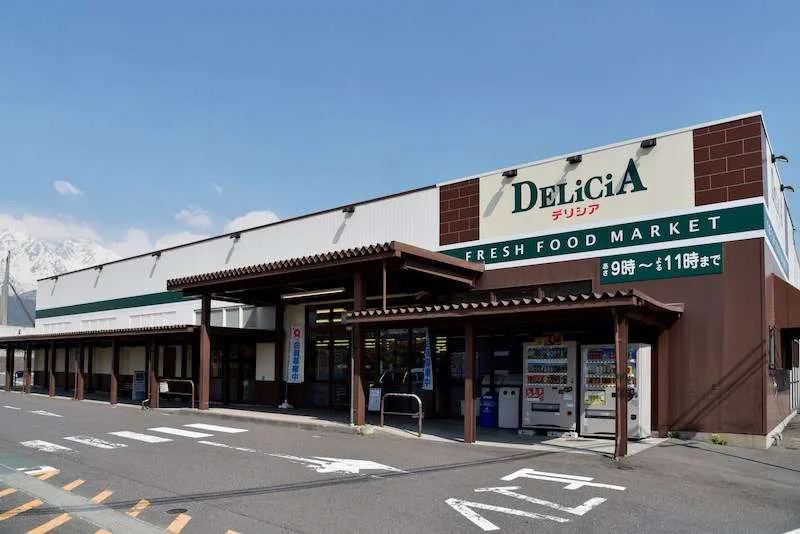 Hakuba Convenience Stores
In addition to the 3 large supermarkets, there are a number of convenience stores in Hakuba which stock a wide variety of food items perfect for breakfasts, lunch, and snacks. The convenience stores tend to have a large selection of heat & serve meals, cold salads, sweet or savoury pastries, fresh fruit, fresh rice balls, fried foods, snacks, sweets, and beverages, as well as things like dairy, coffee, instant noodles, shampoo, and soap. Most of the larger chains also have an onsite cash machine making it an ideal place to get cash in Hakuba.
Lawson
Famous for their fried chicken, Lawson has everything you need to satisfy your snack cravings. In addition to some basic grocery supplies such as milk, some fruit, coffee & tea, alcoholic and non alcoholic beverages, instant noodles, and some dried goods, they also carry some basic drugstore supplies, not to mention all the snacks you could ever want, from pastries, to chocolate, to chips and candy.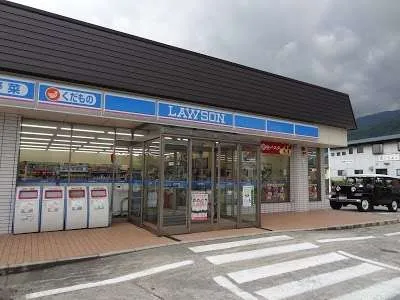 There are two Lawson in Hakuba. The Lawson Sinshu Hakuba Happo is located in Happo near the junction which splits (Happo in one direction and Wadano in the other). This location is an easy walk from many Happo Village accommodations including Bluebird Apartments, Hakuba Panorama Hotel and Kokoro Hotel Hakuba, and is just across the road from the Happo Onsen which makes for a pretty nice late afternoon outing after hitting up the slopes. The other Lawson is on the main road out of town towards Hakuba Iimori Resort.
7-Eleven
While most of us are familiar with 7-Eleven, Japan's take on the mammoth convenience store chain is far superior than what you see in most western countries. Their variety and quality of ready-made bento boxes, snacks, salads, and other tasty treats is top-notch.
There are three 7-Elevens in the Hakuba area, one of which is located in the Hakuba Misorano area, not far from Echoland, and is walkable from many Misorano and Echoland accommodations. The other 2 are on the main road heading out of town, one towards Kamishiro, and the other up towards Hakuba Iwatake.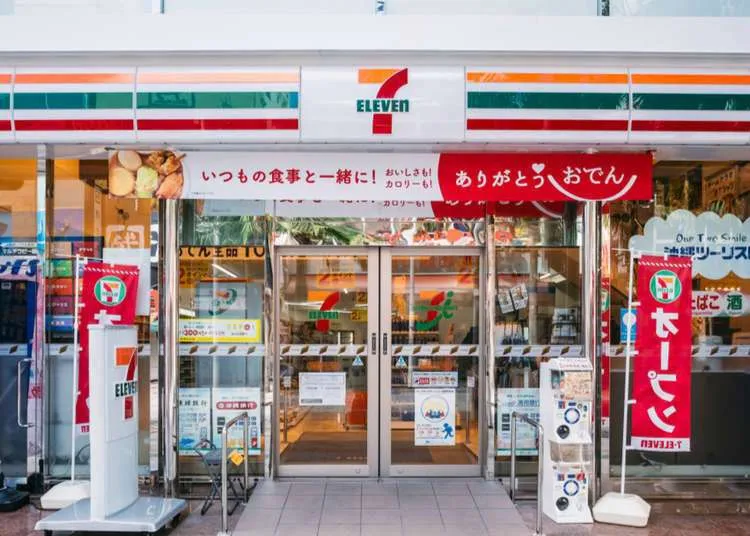 Yamazaki Shop
There is a small convenience store in Echoland called Yamazaki Shop, about halfway up the main Echoland street. They've got some snacks, treats, beverages and supplies, as well as a wide range of omiyage (edible gifts), but they don't have much in the way of bento boxes or ready-made meals the way some of the larger Hakuba convenience stores do. But it's great for picking up the odd snack or beverage in the evening without having to venture out too far if you're staying in the Echoland area.
Whether you are looking to do a full grocery shop or whether you are just looking for some late-night snacking, Hakuba supermarkets have got you covered.