COVID-19 AND NISEKO SKI RESORT
The covid pandemic has had a far reaching impact around the world, with businesses from all sectors suffering. The tourism industry has taken a significant hit, with restrictions bringing international tourism in many places to a virtual standstill for nearly two years. For Japan, the covid travel restrictions have seen borders closed since the beginning of April 2020 and no international visitors allowed to this date. With Niseko ski resort being the world renowned powder destination that it is, the Japan travel ban, and subsequent reduction in visitor numbers, as well as several imposed state of emergencies have had a profound effect on the local economy and area as a whole. With businesses keen to get international tourists back as soon as possible, how has the resort adapted to the restrictions, and what new measures have been put in place?
Covid Hits Japan Ski Resorts
Covid prevention measures hit the Niseko ski resort area hardest at the end of the 2019/20 ski season, with tourist numbers dropping off rapidly from the end of February. By the beginning of April, the Japanese borders were closed to all international visitors. Optimism remained that the situation would be sufficiently alleviated by the following winter, but as time wore on the reality became more apparent.
The 2020-2021 Niseko ski season started with little hope for international tourism, and many businesses in the local area opted not to operate at all. Some Niseko accommodations reduced rates and attempted to boost domestic bookings, with some success. Regardless, the Niseko area certainly felt very empty for the majority of the season, but peaks over the busier periods brought a welcome change of atmosphere.
The Japanese government's wage subsidy programme was a great boost as well, with companies being able to keep full time staff on, although unfortunately the number of seasonal staff required dipped dramatically and with little opportunity for employment, many people were forced to return to their home countries.
Niseko 2020-2021 Season: a Japan Powder Paradise
Snowfall during the 2020-2021 ski season proved that Niseko is one of the best ski resorts in the world for experiencing incredible powder snow. Those who stayed up to date with the Japan Ski Experience Niseko snow report will know that December and January produced some of the most consistent powder we have seen in many years. By the end of the season the total snowfall figures placed the 2020-2021 season in the top three of the last 10 years! This was all well and good, but there was one problem: we were not able to share it with any of our guests!
With the number of tourists visiting the area down over 90%, the atmosphere in Niseko was one of eerie silence. Early morning powder runs were as thrilling as they come, but it was hard to get the usual enjoyment without any of our international guests around to share the experience. A covid outbreak in early January was also an unwanted reality check and led to the closure of many cafes and restaurants. Luckily for local residents the outbreak never got out of hand, and after a few weeks of increased social distancing, the case numbers dropped again.
Niseko Vaccine Rollout
Many companies in the area were also lucky enough to take part in the government's Occupational Vaccine Program. In a wonderful show of community spirit, the Kutchan Tourism Association brought together several companies in order to hit the minimum threshold to qualify, and organised vaccinations to take place from the beginning of July. The programme is now completed and while Japan's vaccine rollout has sped up significantly in recent weeks and looks to hit 80% vaccinated by the end of October, the Niseko area has long been prepared for the return of international visitors.

Niseko Real Estate and Investment Endures
While private investment remains strong, some of the local funding schemes have been negatively impacted by the abrupt decline of foreign visitors. Projects such as the much needed revamp of the Hirafu Welcome Centre parking area have been delayed, but with private investment remaining strong, it is surely only a matter of time before these projects are once again greenlit. Development of new Niseko accommodation has shown no signs of slowing. Several new Niseko hotels and apartment complexes have been completed and more are coming in the near future. Be sure to stay tuned to Japan Ski Experience news updates for further information on some exciting new Niseko accommodation options as this becomes available.

Looking Ahead: the 2021-2022 Japan Ski Season and the Return of International Tourists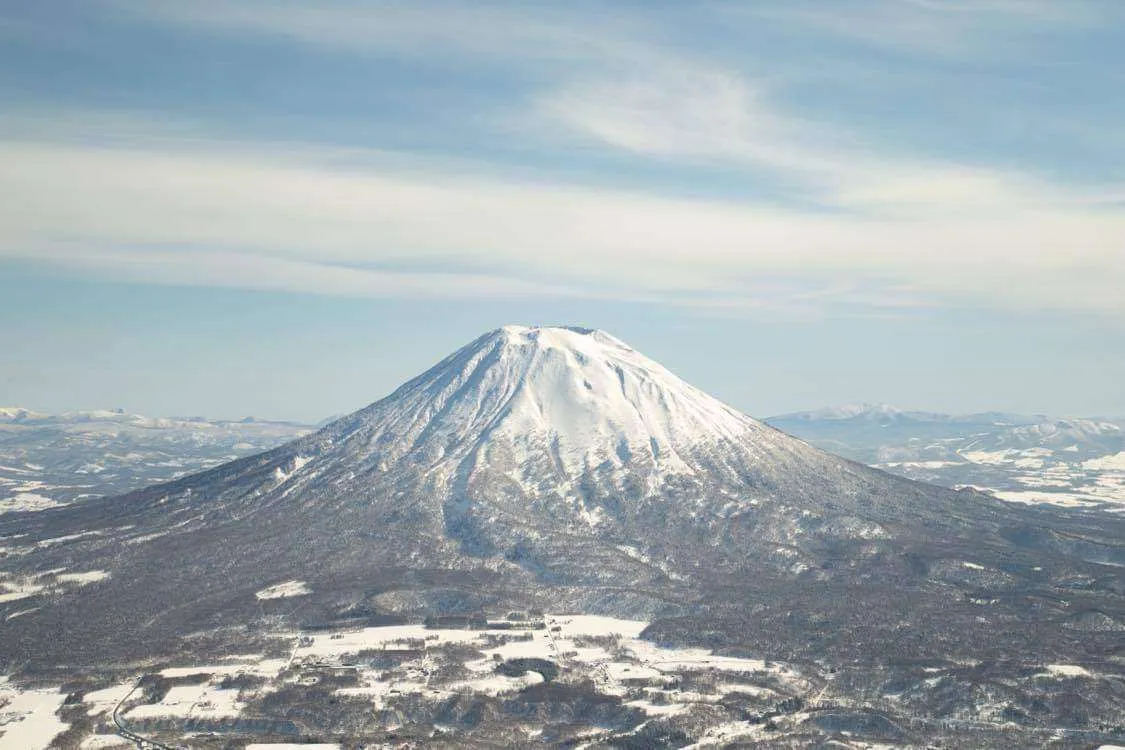 So when will Japan's borders open, I hear you ask? Recent developments certainly paint an optimistic picture for a return to normality. Japan vaccination rates are fast approaching levels that have coincided with a reduction in restrictions for international travel in other countries and things are already relaxing. The latest State of Emergency ended at the end of September and some areas are now free of any covid measures.
As to when Japan will open the borders again, we are certainly closer than at any other point during the pandemic. Japan's covid cases are low and pressure on the government is mounting from major tourist operators, asking for a timeline. That being said, the last two years have taught us that the Japanese government does not make any decisions rashly and any potential movement on policy will likely be announced in advance. It would certainly be great if restrictions were lifted during the 2021/22 ski season and we wait with our fingers crossed.
Niseko accommodation providers have reacted to this uncertainty with modified terms and conditions and many are offering bookings without deposit payments; others with relaxed cancellation policies. With the small possibility of travel, in some form, to return this winter, the aim is to give potential visitors the peace of mind to secure their preferred dates without fully committing. For more information please be sure to get in touch with Japan Ski Experience, who will be happy to provide further details on the current booking policies.
For any guests looking to return as soon as possible, you can rest assured that covid is being taken extremely seriously by Niseko accommodation and service providers in the area. Many policies such as increased frequency of cleaning, mask wearing and social distancing have been adopted to ensure the safest possible environment for guests.

Vaccine passports are currently under discussion by the Japanese government and we would not be surprised if accommodation providers will require proof of vaccination before guests are allowed to stay. The health and safety of our guests and the local population remains a top priority and ourselves and our providers are committed to providing the best experiences in the safest way possible.
Everyone in Niseko is desperately waiting for the borders to reopen and you can be sure we will be prepared to welcome you all back when this happens. International tourists make Niseko what it is and we cannot wait to share all it has to offer with you again soon!