A huge snowfall of 24cm has been recorded on the JSE snow station in 24 hours and the temperature at 8am was -7ºc. The impressive run of snow fall continues and we can guarantee that conditions today will be as good as they have been all winter, which is saying a lot! In fact, stop reading this now and get out there to any of the Niseko ski resort areas!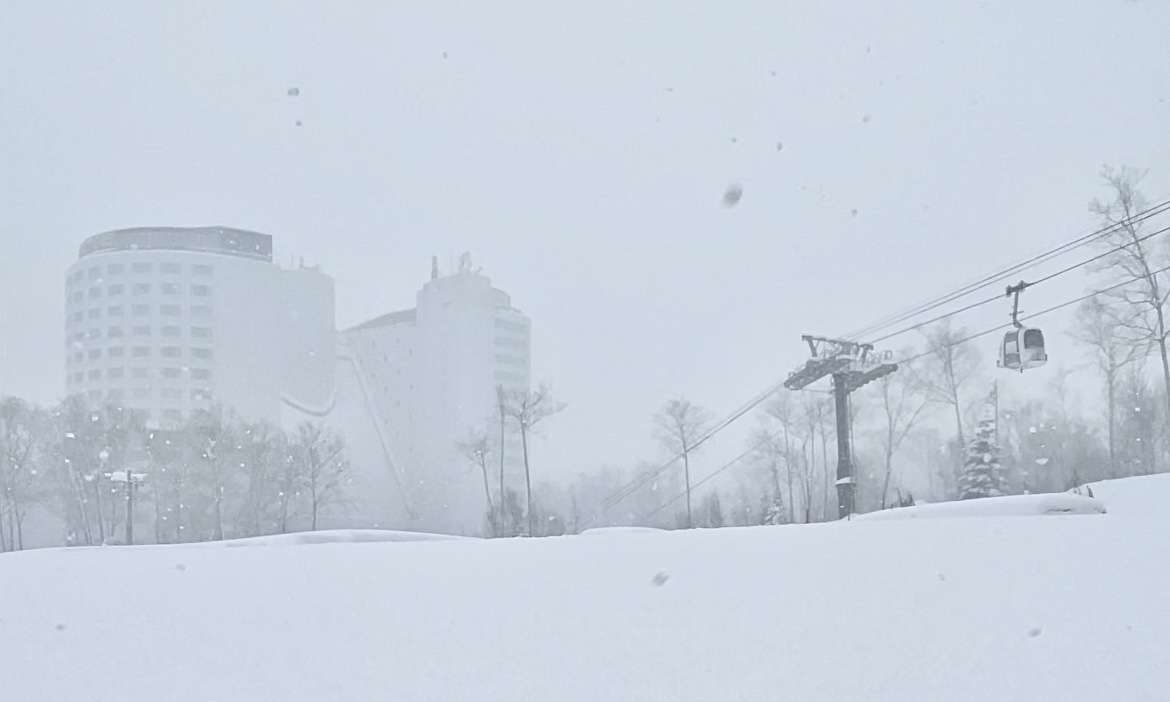 Snow conditions over at Niseko Village ski resort were so incredible yesterday that we will probably go back there again today!
The Japan Ski Experience snow station is located in Niseko Hirafu at an elevation of 210m above sea level.