We have recorded 12cm of new snow on the JSE Snow Station and the temperature at 8am was -7ºc. A little less snow fell than had been forecast but this latest top up is still great news for the Niseko ski resort areas, especially with more snow still due over the next few days. It will probably quite windy higher up this morning but conditions for skiing and snowboarding down lower on the mountain should be first-rate. Get up there early and make the most of the light, dry powder on offer!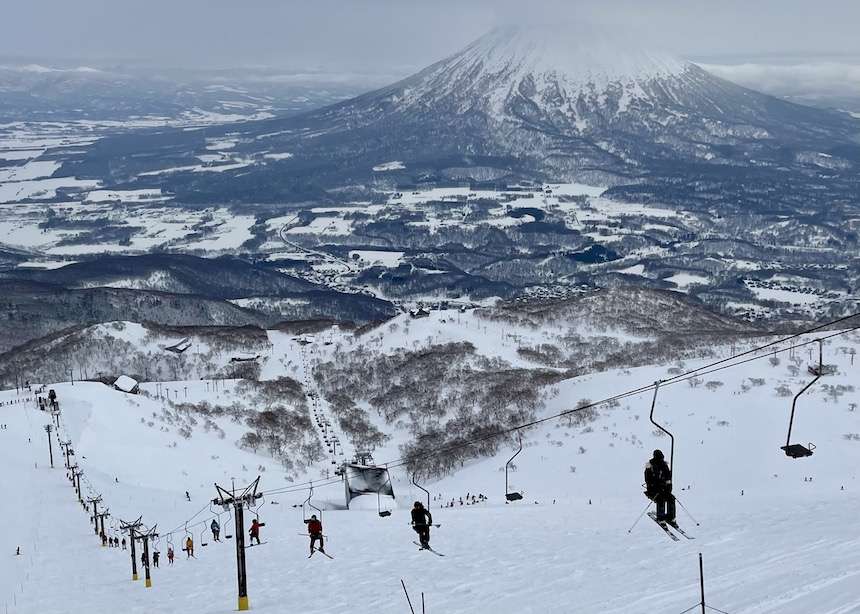 Great views await those brave enough to take King Lift #4 to the top of Niseko Grand Hirafu ski resort.
The Japan Ski Experience snow station is located in Niseko Hirafu at an elevation of 200m above sea level.